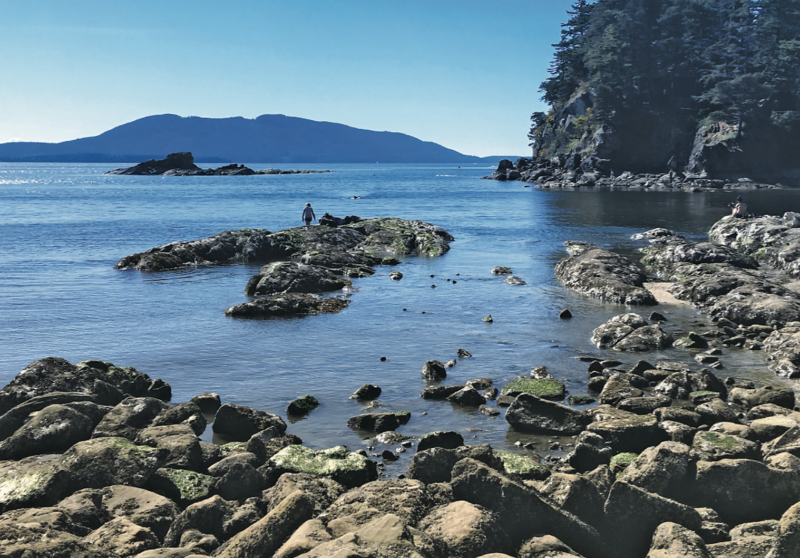 Where to Camp in Washington for New Year's Eve
Posted on
December 20, 2018
Welcome in 2019 properly by spending New Year's Eve weekend camping in Washington. The evergreen state's temperate climate makes year-round camping a breeze. Usually literally, since campers may have to contend with some wind and mist, but that's nothing for hearty Washington residents! Here are three options for every type of camper from the new Best Tent Camping: Washington by Ellie Kozlowski.
If you have to work on New Year's Eve but still want to make it to camp before nightfall.
Larrabee State Park Campground
Contact info: 360-676-2093, Larrabee State park; parks.state.wa.us
Camping within 7 miles of an urban center doesn't qualify as a true wilderness escape. But when time, inclination, or myriad other factors don't allow you to throw yourself into a far-flung adventure, the unspoiled pleasure of Larrabee State Park can be quite a decent substitute.
Located on 2,683 acres along saltwater Samish Bay south of Bellingham, Larrabee is the oldest state park in Washington. Its designation in 1915 was a mere 20 acres. But with acquisitions and contributions over the years, the park has been able to protect such a lush growth of Northwest foliage—Douglas-firs, western red cedars, hemlocks, big-leaf maples, willows, rhododendrons, and sword ferns—that it is difficult not to think you have ventured miles into a remote and primeval place.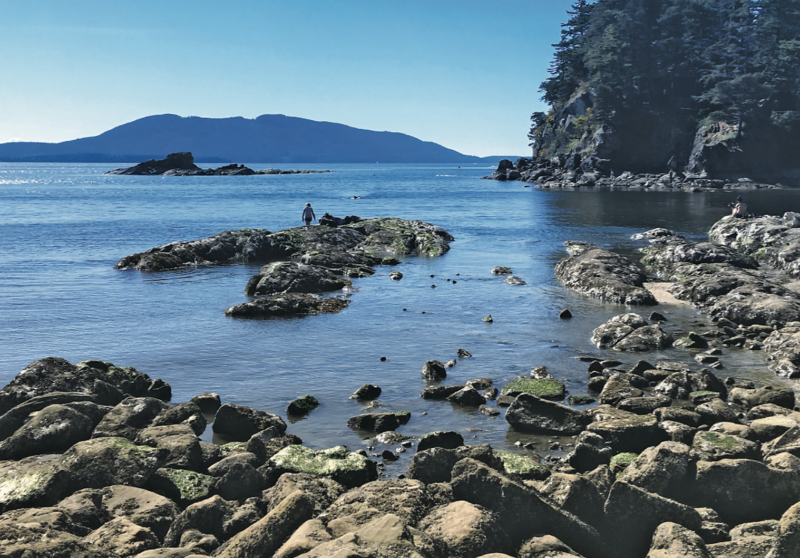 If you want to technically backpack but still be close to your car.
Obstruction Pass State Park Campground
Contact info: 360-376-2326, Obstruction Pass State park; parks.state.wa.us
With water views, lush old-growth forest, and an array of wildlife, this is a place of quiet beauty and simple pleasures. It is not exactly tent camping but more like baby backpacking, with less than a mile to walk to your campsite. It's a perfect introduction for those new to backpacking—a light trek that is more than worth the burden of your pack.
The main beach is a gem: a 150- yard crescent of soft pebbles and driftwood. The rocks are smooth and multicolored, and the beach offers views of the strait. The best experience is past the main beach, however, where a rock juts into the water with private pebbled beaches on either side. Eagles and ospreys abound, and the air is full of the screeching of Steller's jays. Seals are not uncommon. Purple-and-orange starfish cling to the rocks at low tide, and crabs in a hundred colors scuttle from shadow to shadow.
If you want to be surrounded by a waterfall and open space and not much else.
Palouse Falls State Park Campground
Contact info: 509-646-9218, Palouse Falls State park; parks.state.wa.us
With a spectacular waterfall in the middle of the eastern Washington steppes, this is a fantastic spot for camping—despite how it initially looks. There's very little in the way of campground amenities, but much in the way of atmosphere, adventure, and austerity. The camping area is nothing more than an open, grassy patch with a few spindly shade trees up to the left as you drive in. Yup, that's it. Raised brazier grills are positioned in an attempt to define individual sites, but for the most part, spacing will be determined by how much each camping party is willing to concede.
The main attraction is Palouse Falls—the Palouse River dumps tons of water carrying tons of rich Palouse topsoil over the edge, with volumes of water about the color of a tall Starbucks double mocha with plenty of extra foam roaring into a 200-foot chasm. By winter, though, the flow becomes much clearer and also much quieter, enhancing the scale of the tortured basalt walls that form the deep amphitheater.