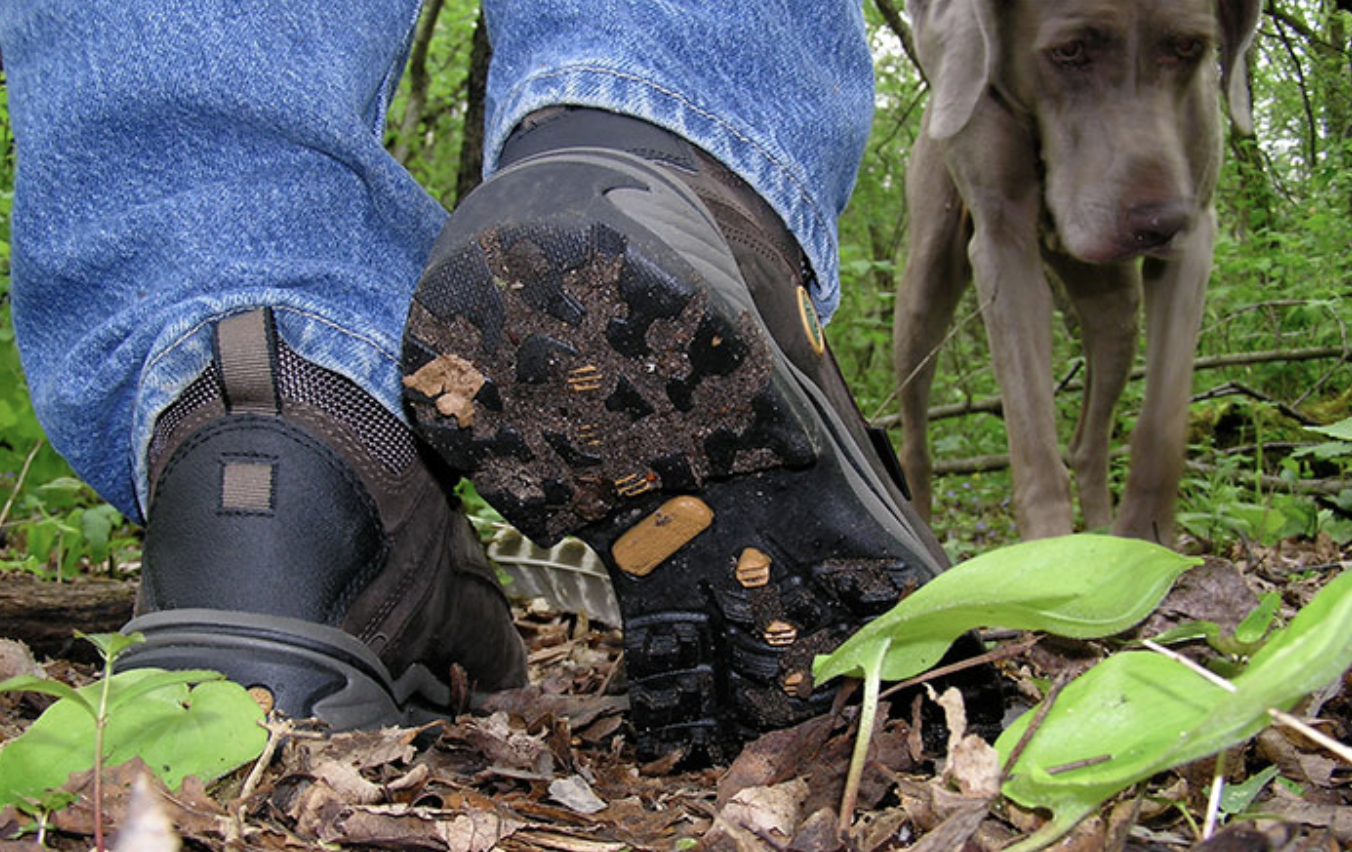 A Resolution You're Sure to Keep: Give Invasive Species the Brush-Off
Posted on
January 11, 2019
A new year should be a fresh start, a new beginning. But what if it's not? What if the problems of the past are still present today? (Doesn't that sound like life?) That's the problem with invasive species—plants, insects, animals, fish, and more—their seeds and offspring hang around like a bad habit.
If everyone who strolled, rolled or paddled into the wild-yonder was provided with the tools to stop invasive species, do you think it would make a difference? We do!
This year, PlayCleanGo made a resolution that we are sure to keep: we resolved to give invasive species the brush off, the wash off, the boot! And, we'd love for you to join us by taking the PlayCleanGo Pledge today. Click here—you can make a difference every time you head outdoors.
By taking the PlayCleanGo Pledge, you dedicate yourself to:
Plan ahead—know which invasive species are a problem and how you can prevent the spread.
Buy local firewood, forage and gravel, and use certified products whenever possible.
PLAY—take a hike, bike, horse, ATV, boat…Enjoy your favorite outdoor recreational activities.
CLEAN—Remove plants, animals and mud from your boots, gear, boats, ATVs and trailers before entering and leaving a recreation site; DRAIN bilge, ballast, wells and buckets before leaving the area; DRY equipment; DISPOSE of unwanted bait or invasive species in a sealed container.
GO—you're free to roam! (If you have completed the CLEAN step of the pledge BEFORE and AFTER recreating.)
Now that you are committed to cleaning your gear to prevent the spread of invasive species, you are also an advocate for spreading the message! Here's how:
Be an advocate! Share the message, NOT the problem. Have your friends and family sign the PlayCleanGo Pledge, too.
Follow us on Social Media—Facebook, Twitter & Instagram! Share how you #PlayCleanGo in your state by adding the state's abbreviation; i.e. #PlayCleanGoAL
Become a Partner and add the PlayCleanGo logo to your website, gear and trails. Make PlayCleanGo a constant reminder for all recreationist.
PlayCleanGo is committed to protecting the places you love. Thank you for taking action, signing the Pledge, and making a resolution to give invasive species the brush off, the wash off, the boot!