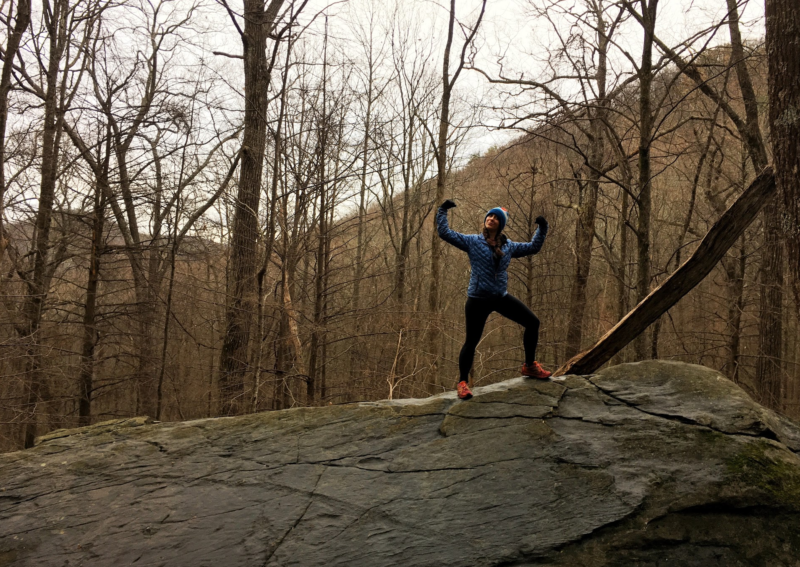 New Year, Stronger You
Posted on
January 13, 2019
With the holidays over and a few months of cold, inclement weather ahead, the days of hiking in the sunshine among wildflowers seem far away. But these dreary months are important—you can use them to shake the cobwebs off your gear and get your joints moving and build a strong physical base so that when the ground thaws, you'll be ready to hit the trails.
But instead of trying to squeeze into an overcrowded gym in January (props to everyone getting in there but boo for stealing all our treadmills!), here are some fun and free ways to build strength.
Take the stairs
Elevators and escalators are a great invention. However, there are no elevators and escalators on mountains (but boy would they come in handy sometimes). Take every opportunity to go up and down stairs to build those glutes and quads. And speaking of walking and building strength…
Walk with a full pack
Any opportunity you get, throw some heavy things into your pack and take it with you up and down those stairs. Or to work. Or on any winter hikes you go on. This will build your back muscles and keep your shoulders from screaming on your first big hike of the year.
Laugh a lot
Ok, so this tip is technically "do crunches to strengthen your core," but no one actually likes crunches, do they? But everyone loves laughing! A strong core and back will exponentially help on the trails. So do some crunches. Take online yoga classes. Laugh until your stomach hurts.
Practice being happy when you're in a bad mood
Out of all the ways to get stronger, this one is probably the most difficult and most important. Having a good attitude is key when you inevitably hit The Suck. Your mind is a muscle, and it needs training! A strong mind will power you through driving rain or relentless wind better than any other muscle set. The next time you're unhappy, try singing songs. Eating snacks. Admiring the foliage on your fiddle leaf fig. Anything to shake the funk. Don't worry, it gets easier with practice. And this helps in your non-hiking life, too!