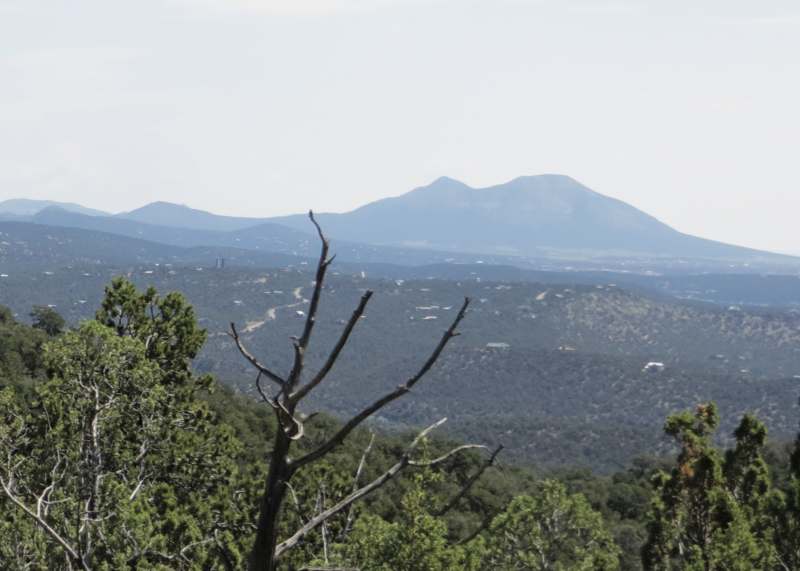 Thoughts On Writing a Guidebook for Albuquerque
Posted on
January 26, 2019
When Stephen Ausherman, author of 60 Hikes Within 60 Miles: Albuquerque, told me that his publisher wanted to do a 3rd edition of the book and that he didn't have time for it, I jumped at the chance to take on the project.
To kick-off the project, the two of us sat down together to identify hikes in the 2nd edition that needed to be replaced because of access issues due to land ownership changes, locked gates, deteriorated roads, fire damage and the like. Additionally, each of us had discovered better hikes since the 2ndedition was released that would make excellent additions to the book. After all, a new edition of any book should build upon the previous edition to become a better book.
With this good start, my dogs and I were off to the races. We did all of all the hikes in the 2nd edition; did all of the new hikes that we had identified; contacted several other people for their hike suggestions and did those; and then hiked many of them again to make sure that we had it right. By the time the dogs and I were done, we had gone on 140 hikes! After all, the author's job is to do the heavy lifting to make sure that a book is truly of value to the reader.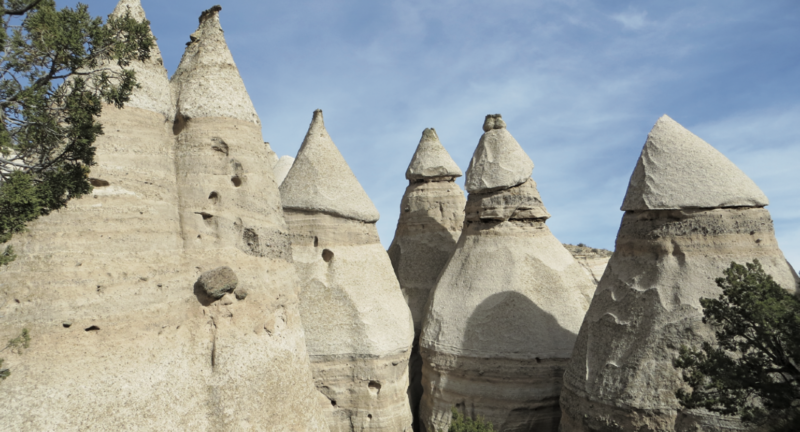 As a result, the 3rd edition of 60 Hikes Within 60 Miles: Albuquerque has 19 brand new hikes. Seventeen of the carry-over hikes from the 2nd edition have been completely revamped and are effectively new hikes. And all of the remaining hikes have been completely updated to reflect any change since the previous edition. The book also includes several new nearby bonus hikes. With a new format that includes all pictures and maps in color, this is for all practical purposes a new book!
Working on this book has given me a true appreciation of how lucky I am to live in New Mexico! There is no area in the country that has the diversity of landscape, variety of hikes, or perfect weather for hiking as New Mexico. If your ideal hike has a lot of elevation gain and long distances, the book has hikes for you. If you want a hike with a more horizontal component, the book has those too! Every hike in the book has options for making them shorter or longer. So please do not make the hike's published length a deterrent from your doing it.
If you want to hike to an alpine lake, you can do it in Hike 31! If you want to go on a world-class adventure, you can go on one in Hike 6! If you want to dip your toes in a peaceful warm spring in the middle of a ponderosa forest, you can do that too in Hike 40! If you want to walk through landscapes that are worth a drive across the country to see, you can see them in Hikes 6, 23, and 46! If you want walk through geologic wonders and twisted formations, you'll find them in Hikes 39, 41, 44, 47, 49, and 51! Every hike in the book has something special to offer and is well worth the drive to get there.
I especially like to wander through the quiet ponderosa parklands of David Canyon (Hike 18). It's impossible to do this hike without hearing woodpeckers pounding away or seeing hawks soaring overhead! If you want a look of the "big empty" and have unobstructed views that go on for miles, you can walk along the ridge of the Sierra Ladrones (Hike 58). While you're there, don't forget to look down at the limestone beneath your feet – it's loaded with marine fossils. Three hundred million years ago the limestone was part of a reef in a shallow sea. If you want to look into the heart of the Pecos Wilderness, you can hike toward Santa Fe Baldy (Hike 32). When you stop for lunch, you're guaranteed to attract the attention of nearby hungry Canada jays (gray jays). They are not easily intimidated and will swipe your lunch if you're not paying attention!
With so many great hikes to choose from it's hard to pick a favorite, but I do like wandering through the hoodoo formations of Cañada del Ojo (Hike 49). Even though it's close to Albuquerque, you'll have the place all to yourself! And if you're making a list of must-do hikes, don't forget a hike to the top of Mount Taylor (Hike 55). The alpine meadows there will make you feel like you're in the opening scene of Sound of Music! For the drive of a lifetime, you'll want to go to Guadalupe Outlier (Hike 37). You'll pass volcanic columns and formations that will leave you awestruck!
If you have the opportunity to do all 60 hikes, I am sure that you will agree with me that we are lucky to live in such a special place!