How to Go on a Snowshoe Hike
Posted on
February 6, 2019
There's no need to despair as the snow falls heavily, covering your favorite hiking trails until the spring thaw. All you need to do is strap on a pair of lightweight but clownish snowshoes and away you go!
Snowshoeing is the perfect winter activity—it's as easy as walking (usually), it's a killer workout, and you get to float on the top of piles of snow. Here's how to start.
Get a pair of snowshoes
Compared to other winter sports (we're looking at you, skiing), snowshoes are an inexpensive investment. If you don't want to commit right away, you can rent a pair that's right for your weight and terrain. There are beginner snowshoes, carbon fiber snowshoes, and even trail running snowshoes.
Adjust them snugly
Loose snowshoes are like a loose ponytail or too-big pair of pants—they'll get the job done, but they're a royal pain and uncomfortable. Cinch those snowshoes up tight and they'll feel like a giant extension of your foot.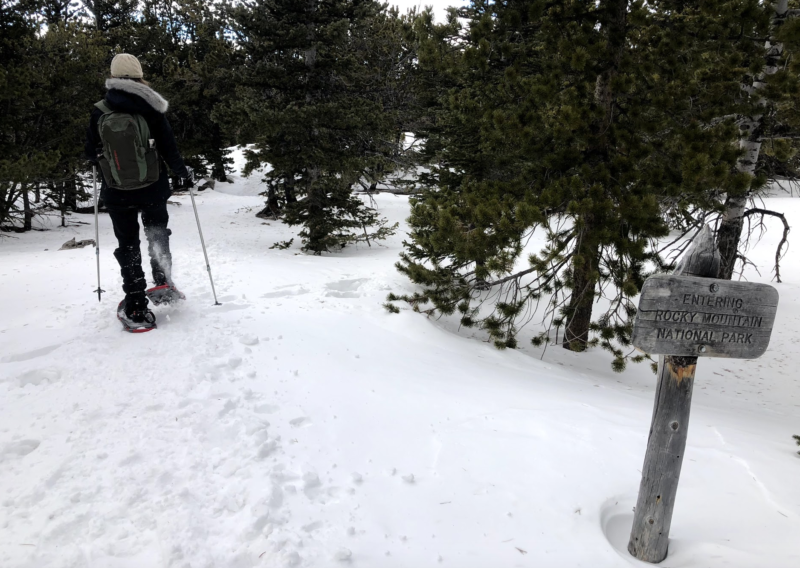 Walk forward
You're doing it! You're snowshoeing! Look at how easy this is! Just don't try to walk backwards…
Struggle on an uphill
Ok, it's not as easy anymore. The snowshoes may suddenly feel more cumbersome. Kick your toe into the side of the mountain, embrace your inner ungraceful Bambi, and proceed up.
Discover the heel lift
There should be a feature at the heel of your snowshoe that lifts up and lets your foot rest in a neutral position. Climbing becomes easy! It almost feels like cheating! Almost.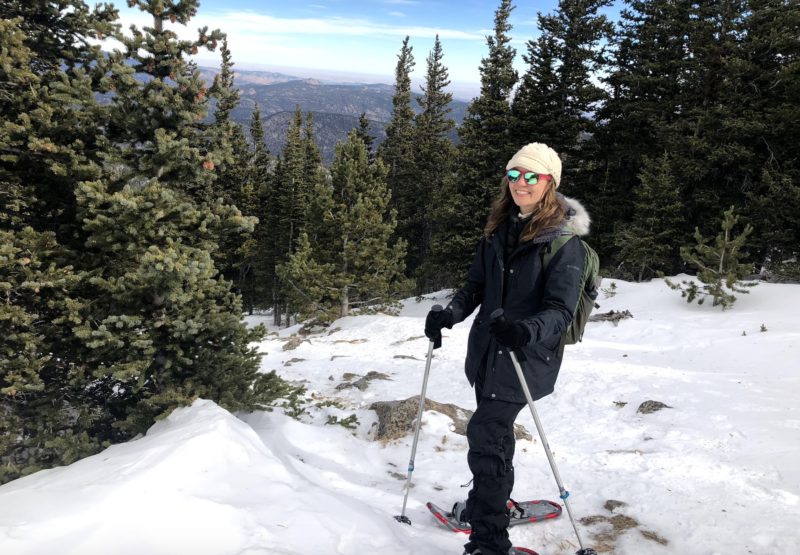 Learn to break a trail
You see a sea of freshies ahead and lead the charge to break the trail. Suddenly snowshoeing is hard again. Your muscles burn. You kick snow like a petulant child and learn that actually works well. So you keep kicking.
Master trekking poles
Poles may seem like an unnecessary accessory on flat ground, but they'll come in very handy on uphills and downhills when you lean on them for support. Next-level mastery is learning to eat and drink without breaking stride while holding your poles.
Debate when to remove the snowshoes
There's a snowless stretch of rocks ahead. Do you hassle with taking your snowshoes off, or do you awkwardly keep walking? It depends—if there's no snow in sight ahead of you or if you're near a summit, go ahead and remove them. If it's a short stretch, tread carefully and use your poles for balance.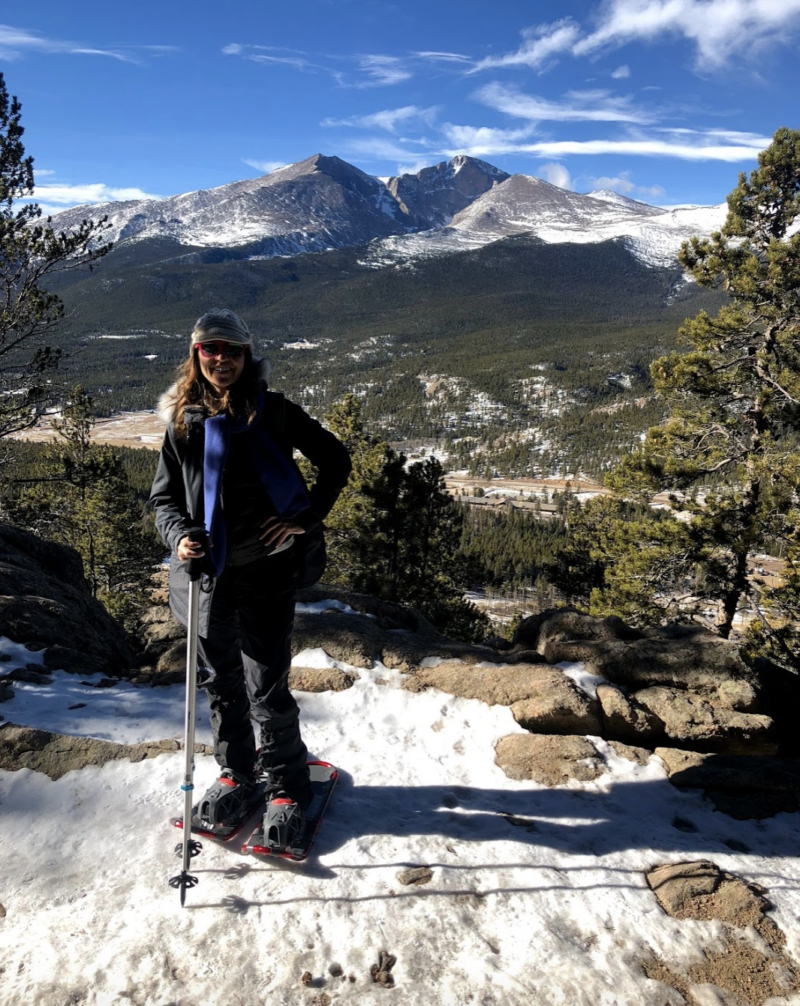 Go downhill
It's kind of terrifying at first, but also exhilarating. Lean backwards onto your heels, keep your knees bent, and be grateful for the crampons on the bottom of your shoes and the poles in your hands.
Congratulate yourself on a job well done
You did it! You successfully snowshoed. Now hiking can be a four-season activity. Now you can go inside and eat snacks and rest your muscles, which will definitely be sore