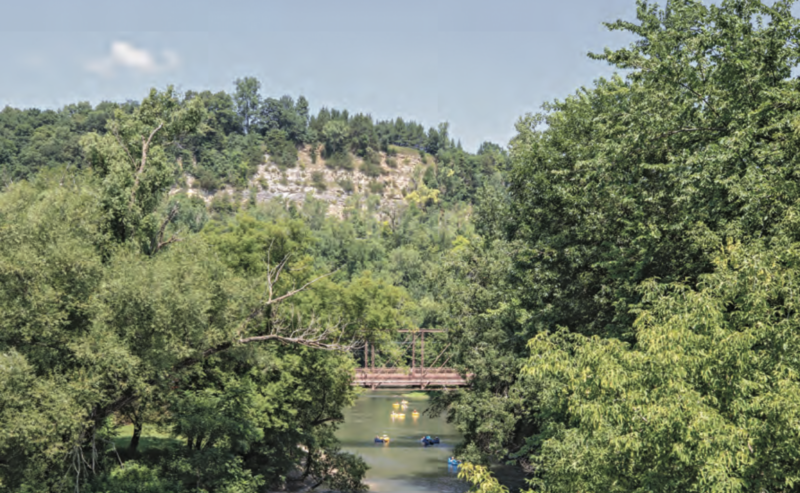 Taking an Adventure Weekend in Root River Minnesota
Call us optimists. After a long winter and with April around the corner, we're already dreaming of weekends soaking up the sunlight and warm weather.
Yes, it may be a few weeks (or months) until all the snow melts in Minnesota, but that doesn't mean you can't seek out the perfect locale that gives you a taste of the summer adventures to come.
Root River in the southeast corner of Minnesota is just the perfect spot for a spring weekend getaway. And the best part about going southeast is that within 2 hours of leaving the cities, you'll be in the middle of one of the most picturesque areas of the state.
Here are some tips for a great getaway from the new Minnesota Adventure Weekends by Jeff Moravec.
Where to Bike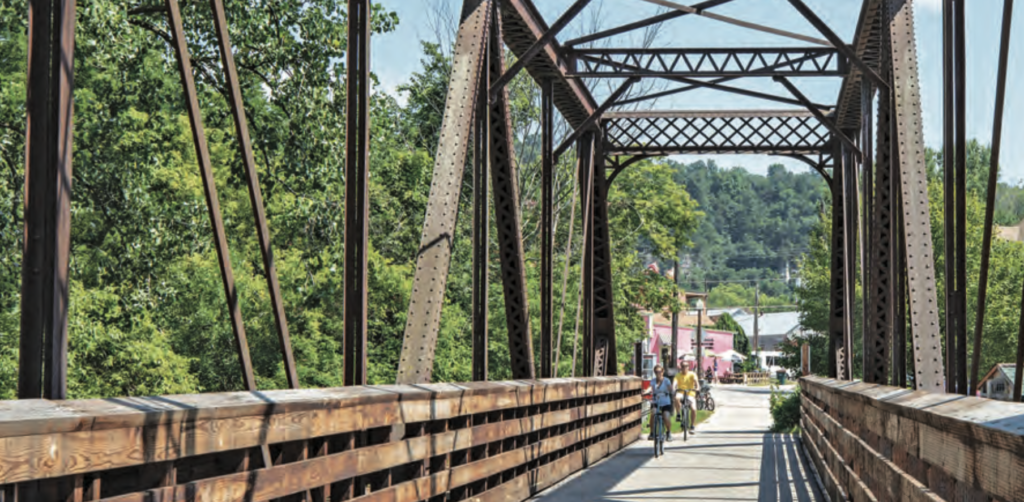 The dominating presence in this area is the Root River, and not just because of the paddling opportunities it affords. Most of the 60 miles of multiuse trail found here hug the Root's riverbank, providing a scenic route for bicyclists, walkers, and in-line skaters in warm weather and cross-country skiers in winter.
You will have to check out the Root River trail system, which includes both the 42-mile Root River State Trail and the 18-mile Harmony–Preston Valley State Trail. The two trails meet just north of Preston.
You will not find a prettier trail anywhere (honestly!), as you wind through the old railroad corridor along the river, with limestone bluffs, wildflower fields, and farms spread out before you. More than 40 wooden bridges are sprinkled along the trail, often with nearby benches and picnic areas that allow you to take in a view of the river while you rest your bones.
While some ambitious cyclists might pedal the entire trail in the course of a long weekend, the Root River vibe is much more relaxed. This is a trail made for meandering, and you'll find more families pedaling along than speed racers. The nine communities along the route have gone out of their way to welcome trail users, encouraging them to rest up and refuel at visitor centers, ice-cream shops, and city parks. Lanesboro has the most attractions, but each of the other eight towns also caters to visiting cyclists.
Where to Sleep
Forestville/Mystery Cave State Park 21071 County Road 118, Preston
Forestville has attractions you won't find anywhere else in the state. You could— if you wanted—spend an entertaining weekend without ever leaving the park.
To start with, Forestville is a very good place to pitch a tent and stretch your legs. In addition, three renowned trout fishing creeks converge in the park, offering excellent angling opportunities. If you plan to fish, though, make sure you have a Minnesota fishing license and trout stamp. Even after all that, you've yet to experience what makes this park special— Mystery Cave and Historic Forestville.
Where to Eat
Pedal Pushers Cafe 121 Parkway Ave. N., Lanesboro
Need some caffeine for that bike ride? This cafe roasts its own beans on site (and supplies beans to a lot of the B&Bs in town). But its locally sourced food makes it stand out as well.
Another Time Ice Cream Parlor 100 Parkway Ave. N., Lanesboro
Don't pass through Lanesboro without stopping for ice cream here—or fudge or truffles!