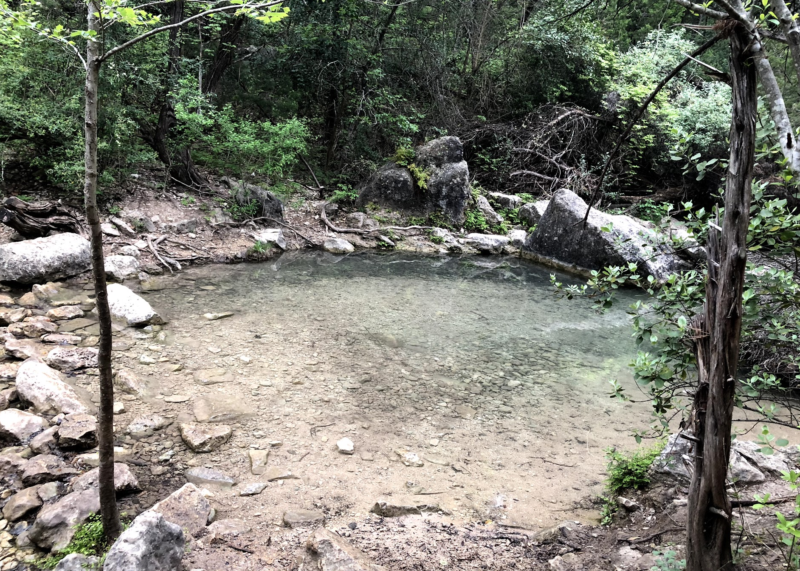 Hiking in Austin's Not-So-Hidden Gem—Emma Long Metropolitan Park
Austin is known for many things—music, brisket, eclectic personalities, tacos, to name a few. But with all that popularity comes some negatives—long lines, large crowds, traffic.
To escape from all the noise, head a few miles outside the city to experience another thing Austin is famous for—its lush, rolling hills. The Turkey Creek Trail at Emma Long Metropolitan Park explores the lush Turkey Creek canyon where cedars, oaks, and sycamores form a nearly continuous tree canopy. Sheer rock bluffs and sloping, wooded walls lead down to the crystal-clear creek.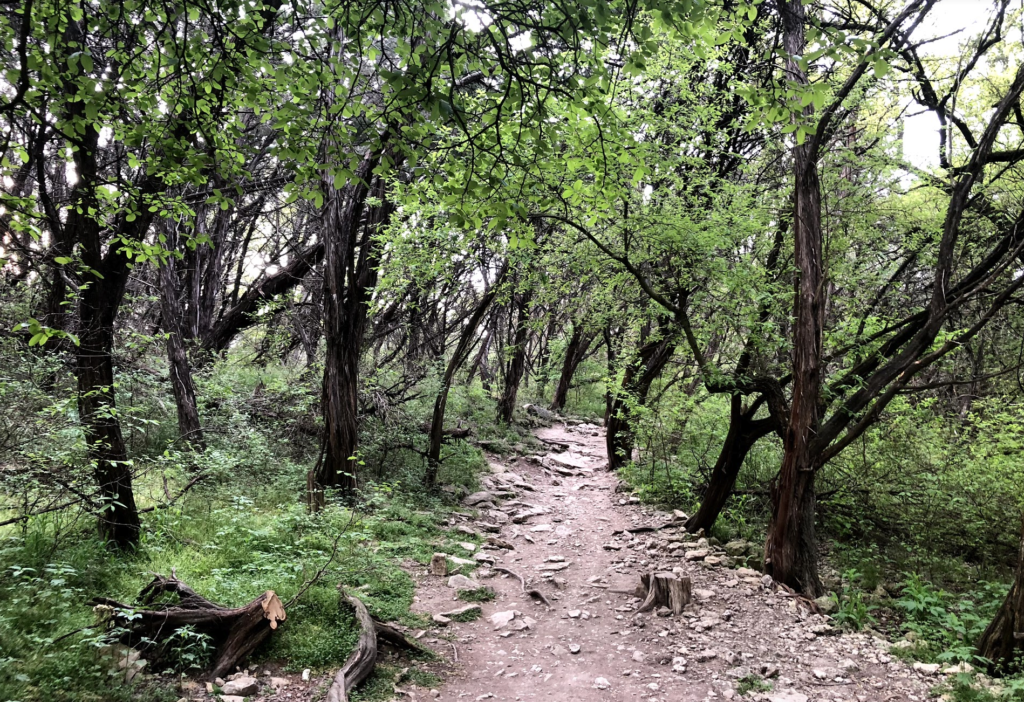 This ramble up a wild ravine in the middle of a juniper forest is one of the city's best hikes, even if it's no longer an unknown jewel. As an off-leash area, it's a favorite with dog owners.
The trail is only 2.7 miles, but it varies widely in scenery. It's wild and untamed, yet intimate. Some shafts of sunlight might penetrate the tree cover to cast light on the water. The canyon is narrow, and the creek is the center of attention. You cross Turkey Creek 18 times (there are usually stepping stones to prevent you from getting your feet wet). You hike past waterfalls and through boulder fields and past a fern wall. You climb up out of the canyon rim and suddenly you're in a completely different environment.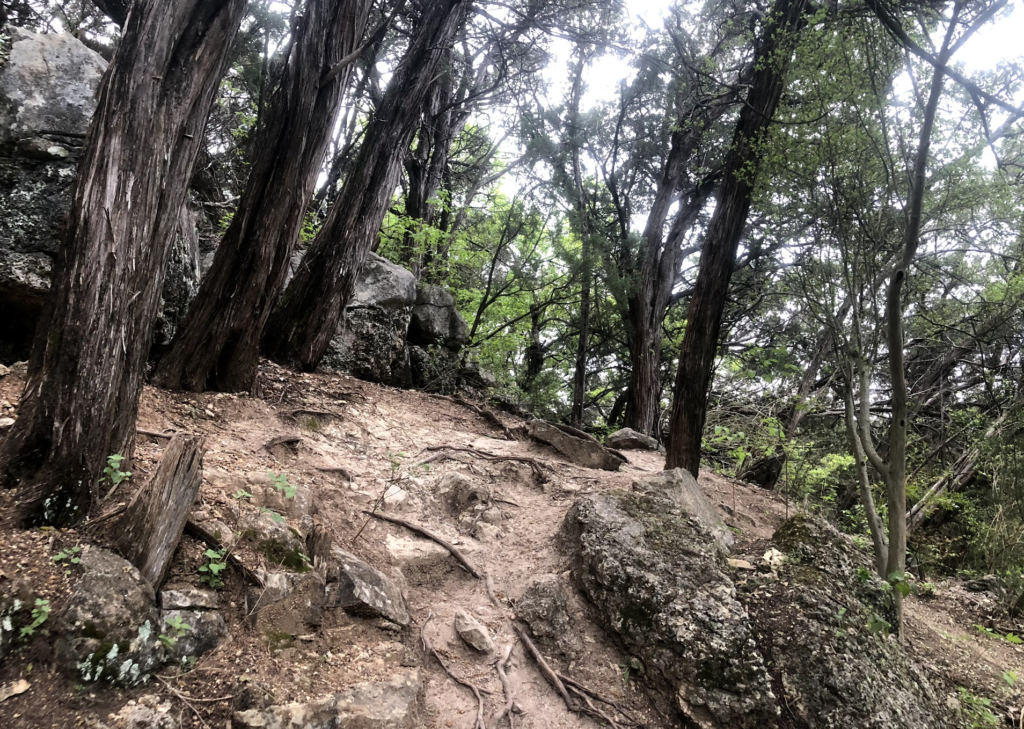 Up on the bluff, you stroll through groups of cacti and fields of wildflowers, all while catching views of the surrounding hills. Keep an eye out for the trail markers every quarter mile, because there are lots of side trails and an unmarked one-mile upper loop that you can mistakenly take.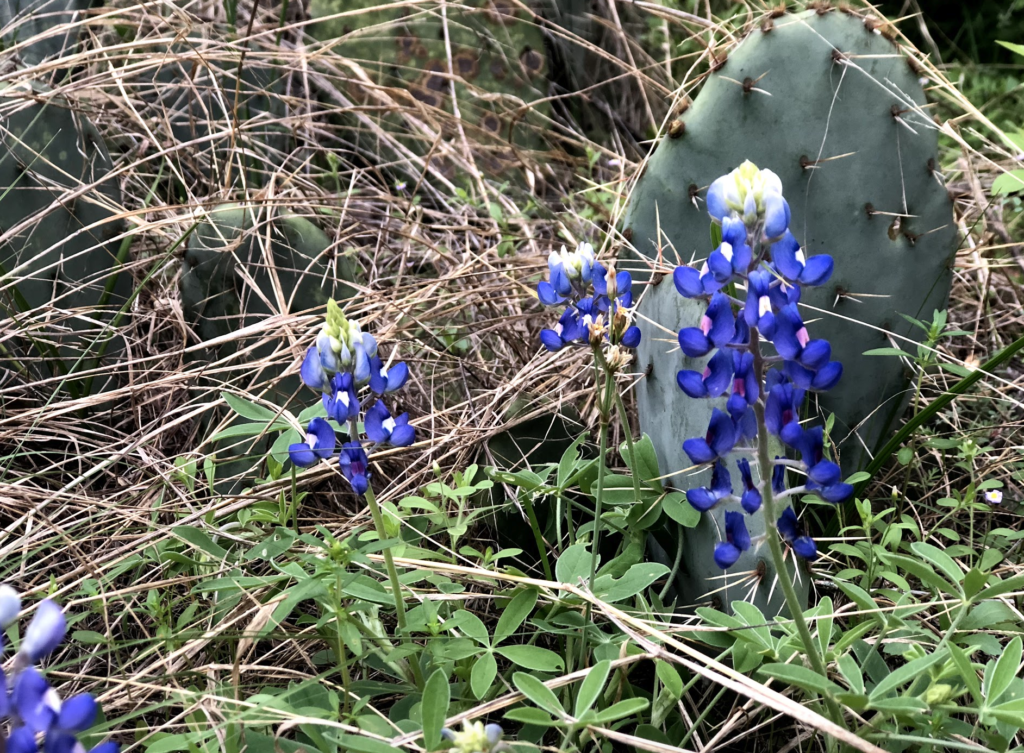 The route eventually comes back to the edge of the canyon and descends a rocky path that zig-zags down some steps to Turkey Creek. Not far from the bottom you come to the beginning of the loop, signaling you are near the end of your hike. Walk back downstream, making the stream crossings again, and head back to your car.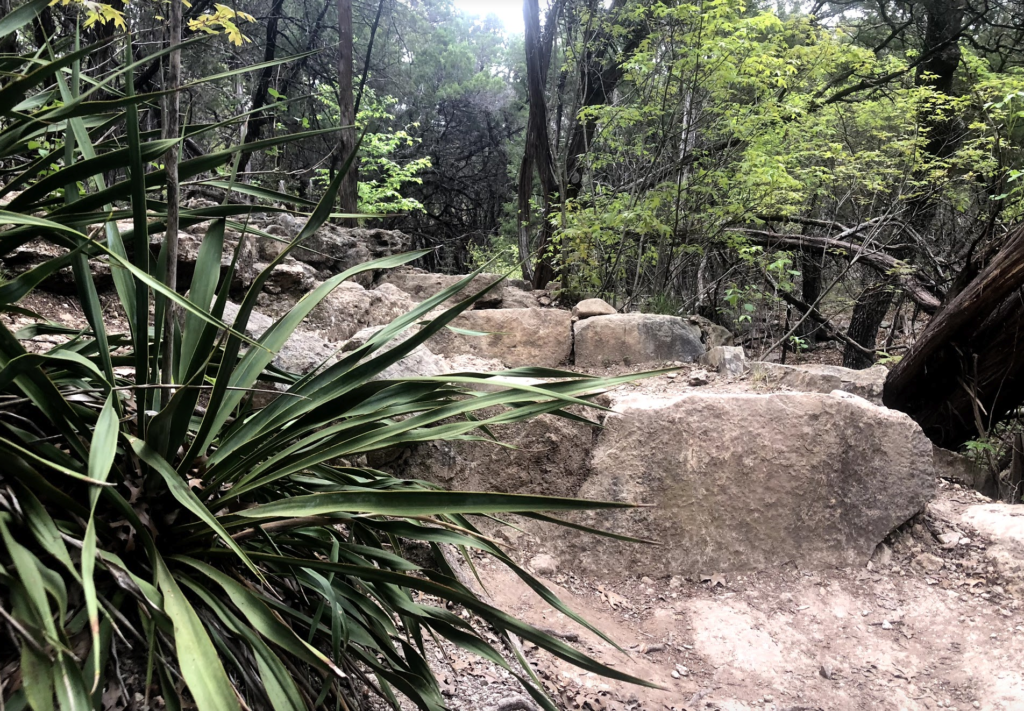 For more great hikes around Austin, pick up a copy of 60 Hikes Within 60 Miles: San Antonio and Austin by Charlie Llewellin.