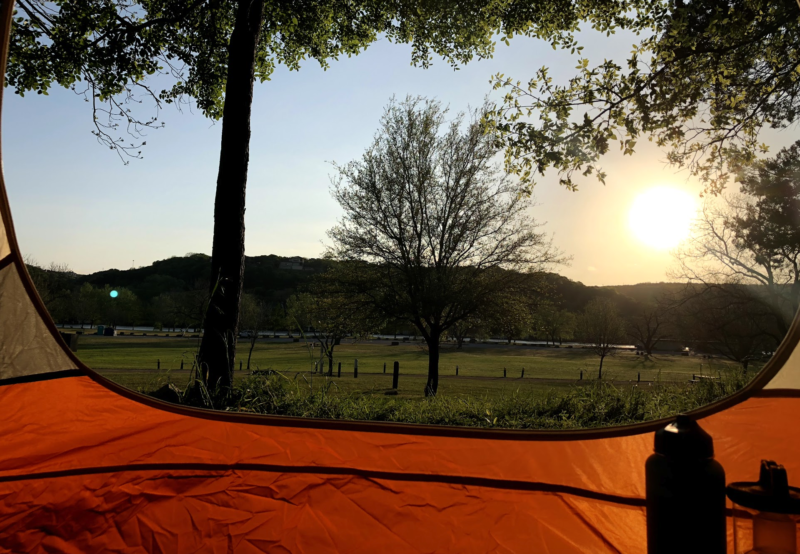 The Best Spot to Camp in Austin
When our authors research for our Best Tent Camping series, they have an incredibly difficult and subjective job to find the very best campgrounds in a state. A campsite has to be near perfect in terms of beauty, spaciousness, quiet, security, privacy, and spaciousness to make the cut.
That means that a lot of great campgrounds get excluded—not because they're not an ideal spot for a weekend camping trip, but because they're not worthy of being in a guidebook. They still deserve a visit, though!
Emma Long Metropolitan Park
Open: year-round
Fee: $5 weekdays, $10 weekends for park entrance—cash only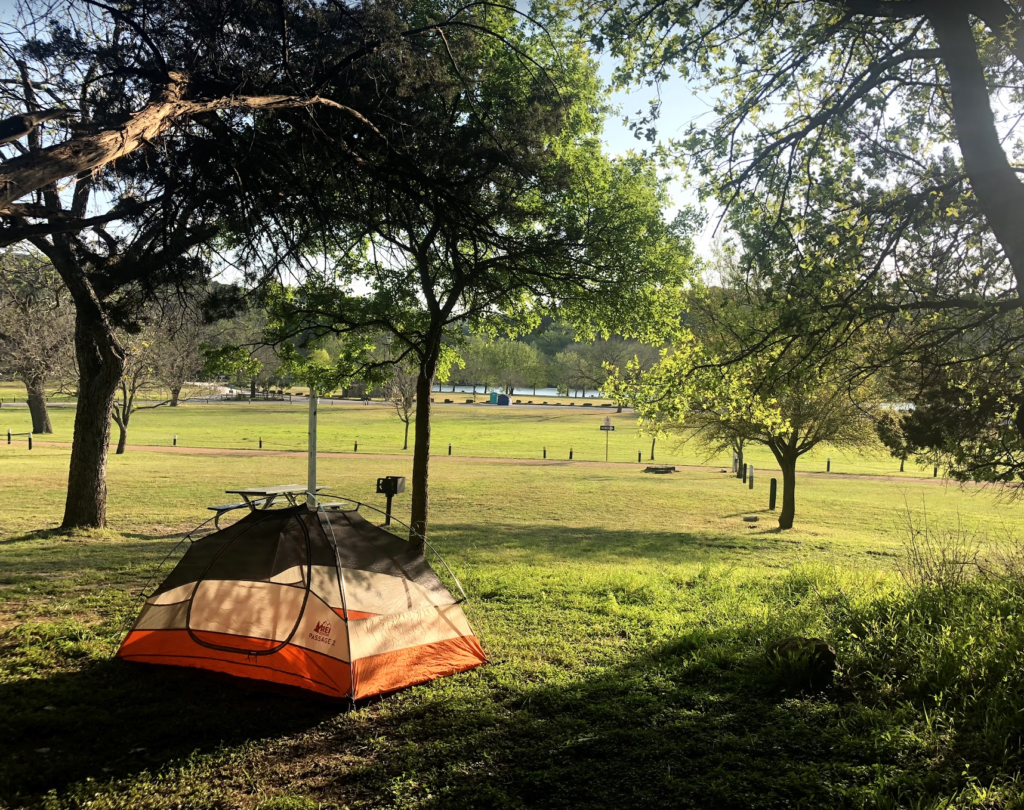 Emma Long Metropolitan Park in Austin, Texas is one of those very campgrounds. Its close proximity to the city makes it not exactly private or quiet during peak times, but its cleanliness, beauty, and spaciousness make it worth a visit. And a honorary Best Tent Camping profile!
Emma Long Metropolitan Park is nestled in the rolling green hills high above Austin. The campsites are in the back of the park, near the banks of the Colorado River. This makes for beautiful sunrise walks along the beach, but also pretty large daytime crowds. Fortunately, the campsites are separated from the river by a large field.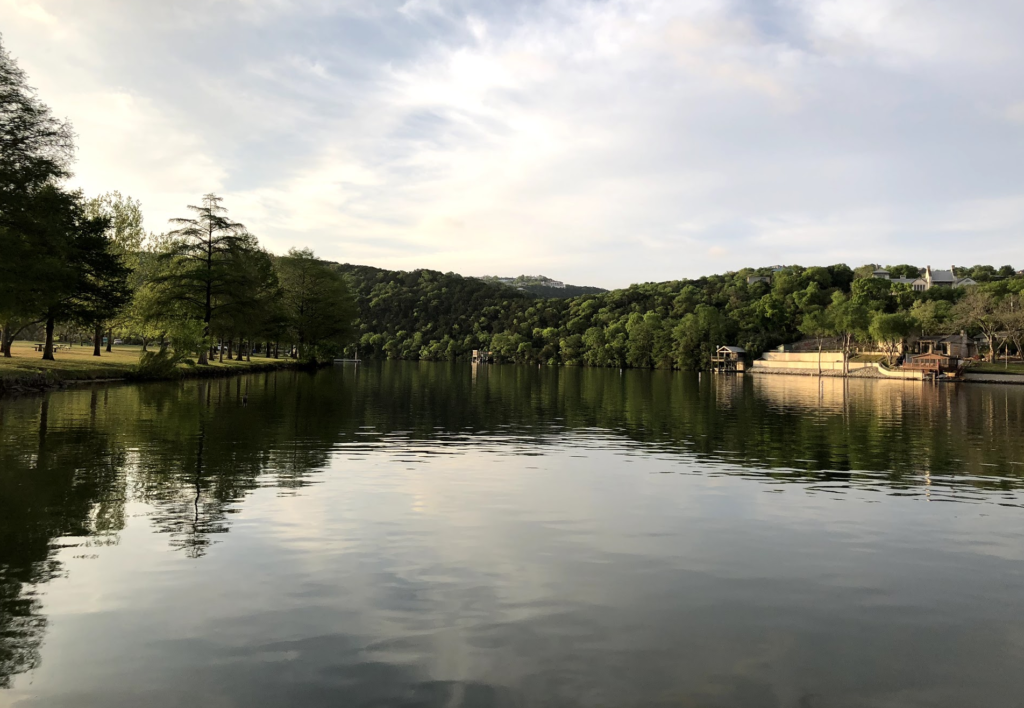 The campsites all have a picnic table, fire ring, and unobstructed views of the water and surrounding hills. Bluff North and Bluff South are closer to the day use area, but the campsites are spread out in a line and tucked a bit back into the trees so you do not feel like you are on top of your neighbor. The Grove is further down the road from the day use area, but the campsites are all in an open field and near the RV camping.
While you're at the park, take some time to hike the Turkey Creek Trail. It is a stunningly scenic 2.5-mile loop that has a little bit of everything—creek crossings, limestone canyon walls, fields of wildflowers on top of the bluff. The trailhead is right outside park boundaries and is off-leash friendly for dogs.
You can also stay close to your campsite and enjoy swimming, boating, or kayaking in the Colorado River.