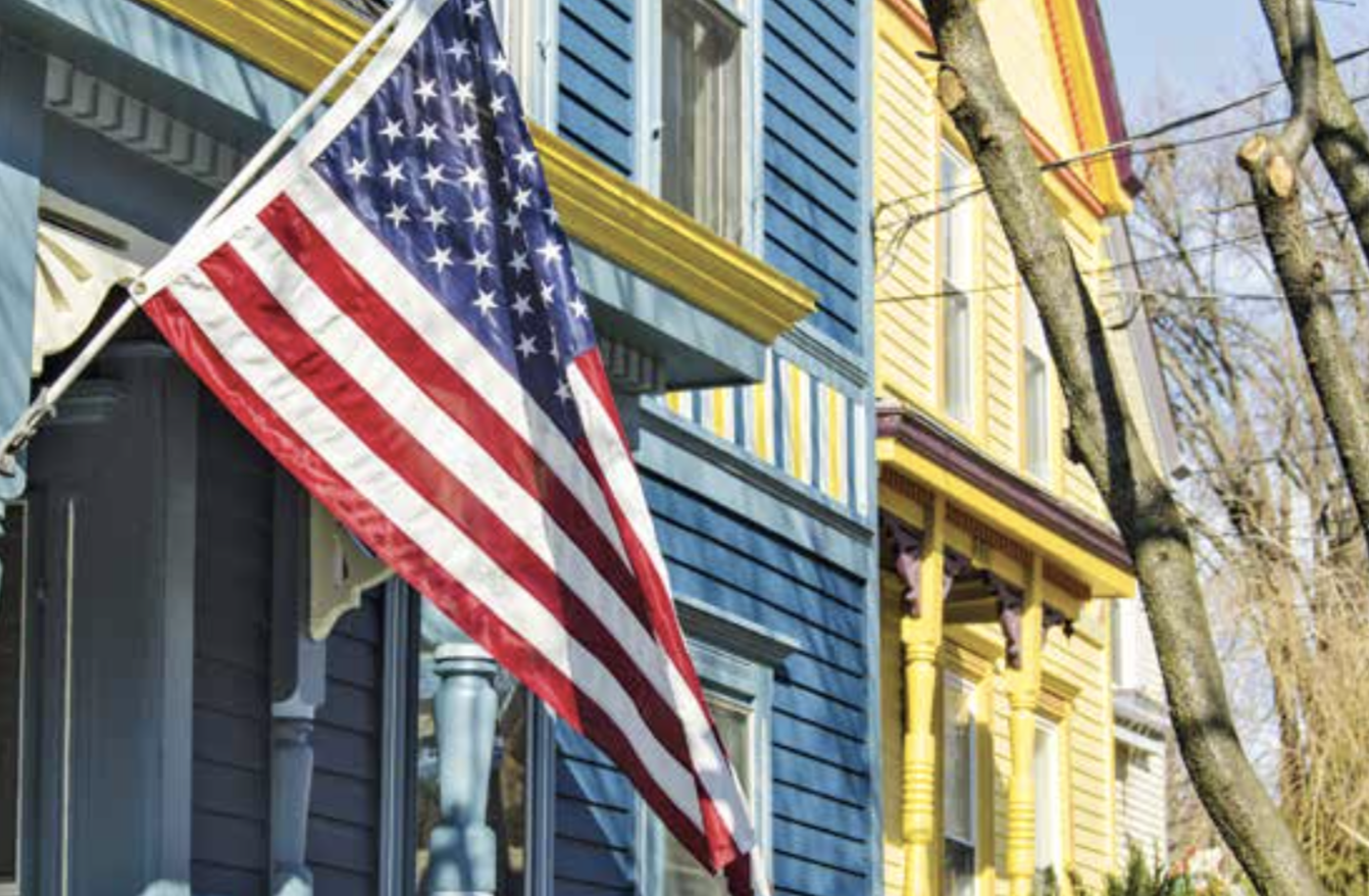 New Neighborhoods to Explore in Cincinnati This Summer
For those who aren't in the know, Cincinnati can be overlooked as an outdoor oasis worth a weekend visit. But with inspiring architecture (the city's nickname is "the Paris of America"), urban forests, rolling hills, and the Ohio River, Cincinnati is a city best explored on foot.
But don't just take our word for it. Pick up the new edition of Walking Cincinnati by Danny Korman and Katie Meyer and check out these neighborhoods for yourself.
Mount Auburn—Cincinnati's first suburb
After watching Over-the-Rhine undergo a major transformation over the past decade, Cincinnati's first hilltop neighborhood is poised for its moment on the revitalization stage. Mount Auburn, which saw virtually no new housing for decades, is now experiencing a rush of building rehabs and new construction. Thoughtful community leaders are making sure the neighborhood is home to people of all incomes, races, and ages.
Mount Auburn, tucked between the still-booming Over-the-Rhine and growing Uptown neighborhoods, is made up of multiple parts. To the south is Prospect Hill, geographically more a part of Over-the-Rhine. To the east are streets with houses dating from 1870 to 1910. To the west is lower Mount Auburn, a somewhat forgotten area with an earlier building stock more closely related to Over-the-Rhine. In the middle is Auburn Avenue, the most visible symbol of the neighborhood's efforts to sustain itself. Despite some architectural losses in recent years, Mount Auburn retains much of its 19th-century housing stock. While the area lacks an official business district, the Auburn Avenue Corridor Strategic Development Plan calls for Auburn Avenue to become the commercial center of the neighborhood.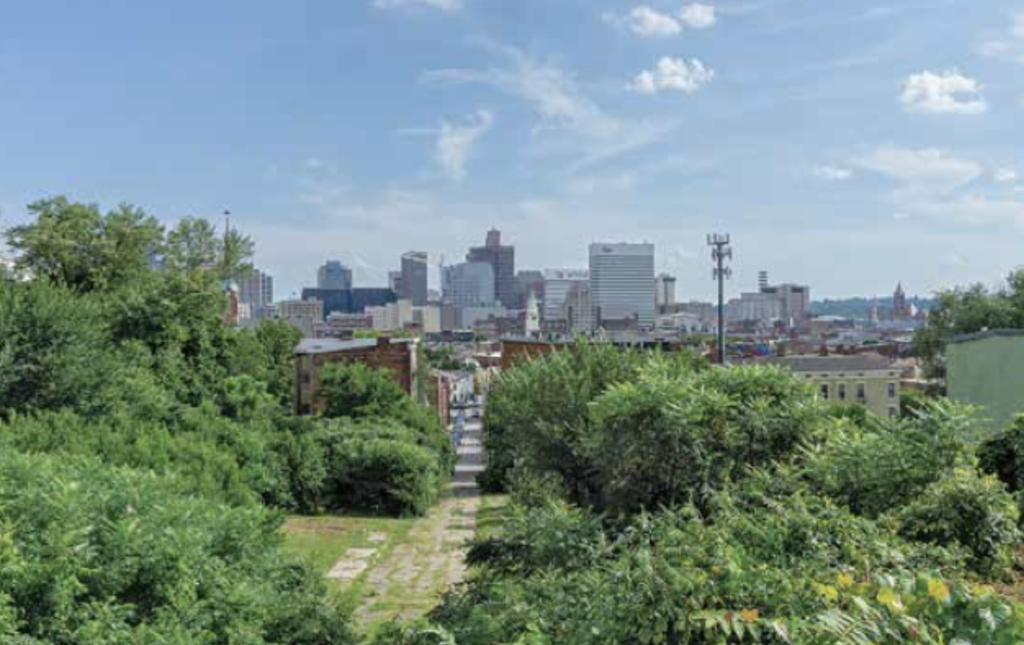 Reading—More than a bridal district
Founded by Revolutionary War veteran Abraham Voorhees in 1794, Reading was one of the first established settlements north of Cincinnati. Its historic architecture and modest homes belie the community's embrace of state-of-the-art life-science industries, educational excellence, and wed- ding fashions. Located 10 miles north of downtown Cincinnati, Reading features five life-science firms that employ 1,500 workers and generate $78 million in payroll; a Reading Branch Library (8740 Reading Rd.); and the Reading Bridal District, which attracts people from all over looking for the latest in wedding fashion. In all, Reading has a varied mix of old and new.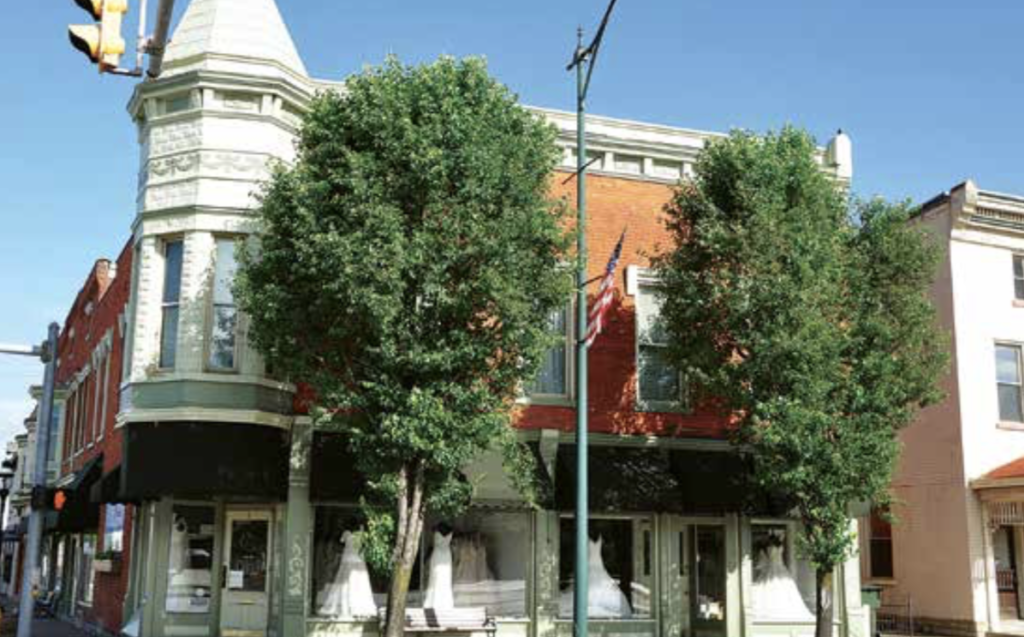 Latonia, a community with a rich history
Latonia is a tight-knit residential community with a rich and interesting history. Before 1909, Latonia was an independent city. The area first became a destination for its natural springs and spas in the 1820s. Latonia grew as Covington did, and then in the 1880s, The Latonia Race Track was built. This premier racetrack represented one of the three best in Kentucky: Louisville, Lexington, and Latonia. Latonia also prospered from the railroad companies that began laying tracks in the 1850s. Many residents of Latonia worked for the L&N, which was later bought by CSX. The active tracks still cut through Latonia.
Today, Latonia is known as an affordable, family-friendly community, with several neighborhood associations and a business association: Ritte's East, Latonia-Rosedale, West Latonia, and the Latonia Business Association. The community is currently working on developing Ritte's Corner. You can walk Latonia from the original commercial center through some residential areas to visit the beautiful Twin Oaks golf course, then past Latonia Elementary School.