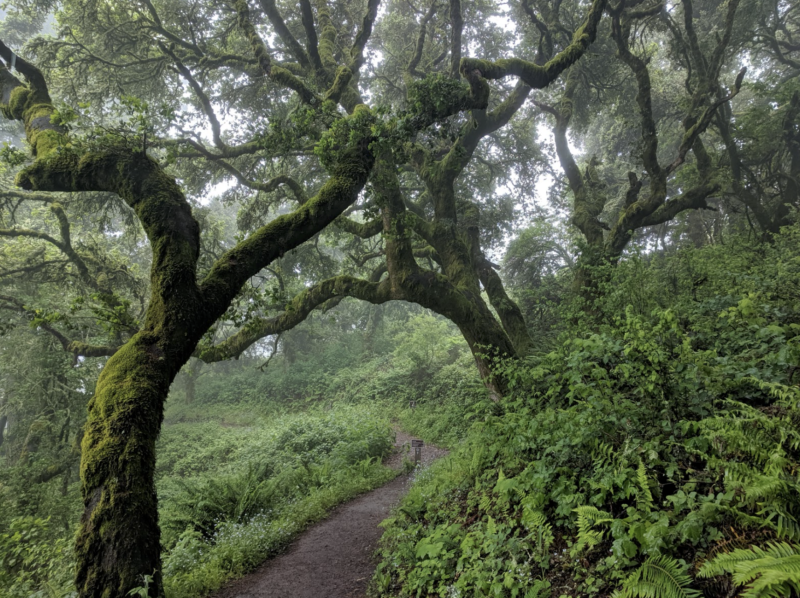 No Plans for Mother's Day? Take Your Mom on a Hike in the Bay Area!
It's Mother's Day! Are you scrambling to find a last-minute gift for your mom, or second guessing what you already got her? Remember that the most meaningful gift is time spent with your mom. So why not take her on a hike, then end the day with a nice meal.
Jane Huber, author of 60 Hikes Within 60 Miles: San Francisco, shares some tips on how to make the day spectacular for mom with some hike options around the Bay Area.
Some moms like surprises and some don't. If you know your mom is up for a hike, yay. If you're not sure, ask. 
Do all the grunt work. This means planning the hike itself, organizing meals (either pack lunch or make reservations/plans for a restaurant), and packing the gear you will need.
Pick a special destination. Ask where your mom liked to take you hiking when you were a baby and toddler. Consider her preference for coastline, woods, or grassland.
Take a photo of your hike and get that framed, then gift it to your mom.
Here are few options if you're not sure where to go.
Briones Regional Park. Lovely rolling grassy hills in the East Bay, with picnic tables at the trailhead.
Sugarloaf Ridge State Park. Views galore at this wine country park. Take mom wine tasting post-hike.
Windy Hill Open Space Preserve. Woods and grassland on the peninsula. A good choice if you want to bring your dogs along (note: dogs are not permitted on every preserve trail).
Mount Umunhum Trail. One of the best views in the Bay Area. Highly recommended if your mom enjoys native plants.
China Camp State Park. Sweet hike through woods at the edge of San Pablo Bay.
Keep an eye out for the new edition of 60 Hikes Within 60 Miles: San Francisco next year!