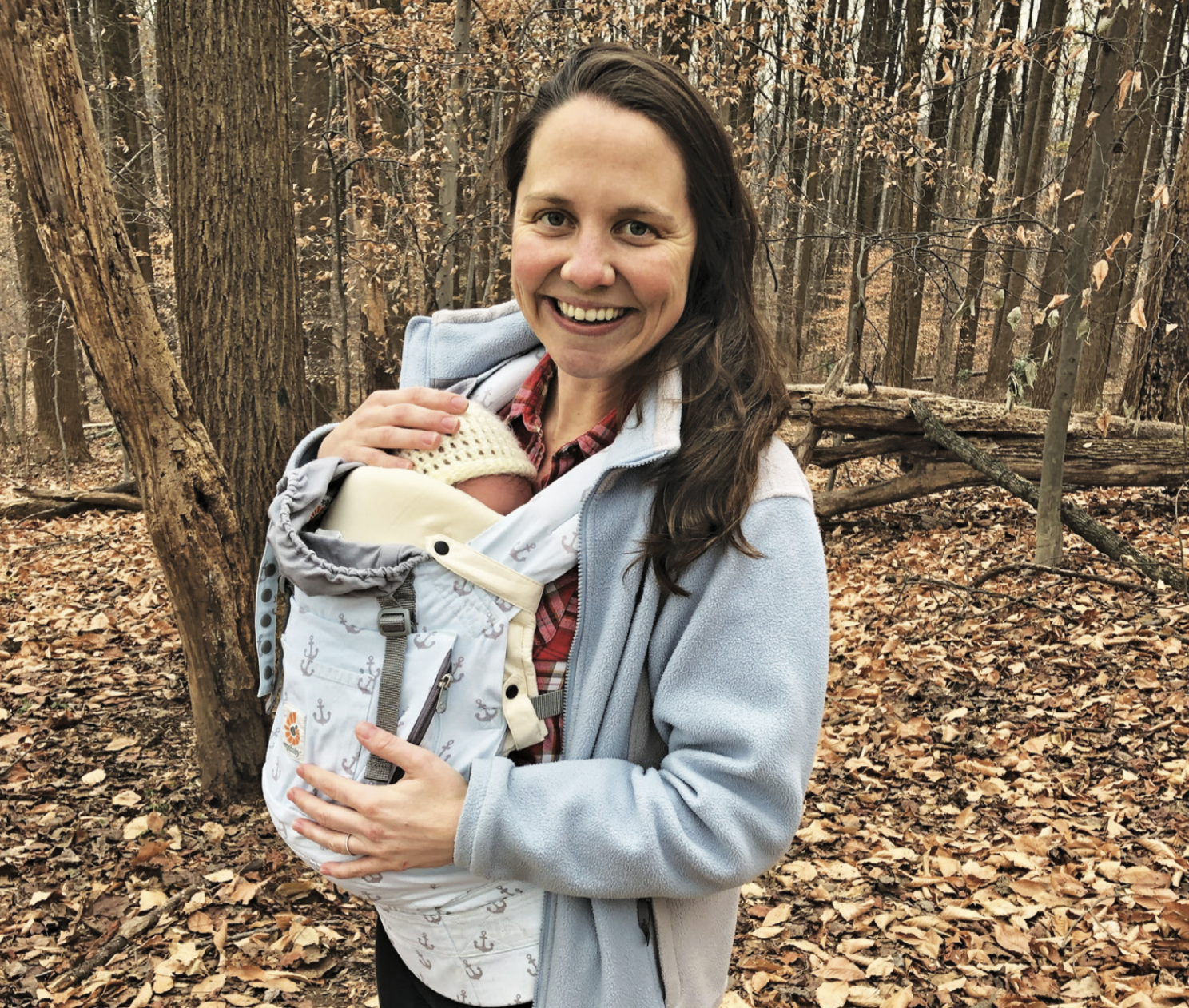 Best Hikes in Baltimore for Kids of all Ages
School is about to be out for the summer, which means that the kiddos will be full of excited energy and parents will be full of summer plans that keep the kids occupied.
Here are some great hikes for kids of all ages from the new edition of 60 Hikes Within 60 Miles: Baltimore by new mom Allison Sturm.
For young explorers
Cylburn Arboretum
Distance & Configuration: 2.7-mile loop
Trail Surface: Dirt & asphalt
Trail Difficulty: Easy
The grounds of Cylburn Arboretum are pretty any time of year but are especially glorious in mid-to late spring. There are no fewer than 13 separate gardens that range from Victorian-designed formal spaces to backyard vegetable gardens and a plot devoted to alpine plants. All of this flora goes a long way toward attracting birds. More than 170 species have been spotted at Cylburn, including bald eagles.
The Circle Trail is the main path encircling the grounds of Cylburn Arboretum. At just over a quarter of a mile from the parking lot, you'll come to an intersection with signs pointing hard left to the mansion, left (northeast) to the Circle Trail, and straight (southeast) to the Ravine Trail, which descends gradually into the ravine and eventually brings you back to the Circle Trail. Head straight, making your way through the deer exclusion fence. At just over half a mile, a nice stream comes into view on your right. Soon after, the trail splits; veer left, staying on the well-trodden trail. Despite being in the city, this trail feels quite remote, the only reminder the distant hum of traffic, though it's often drowned out by the birds.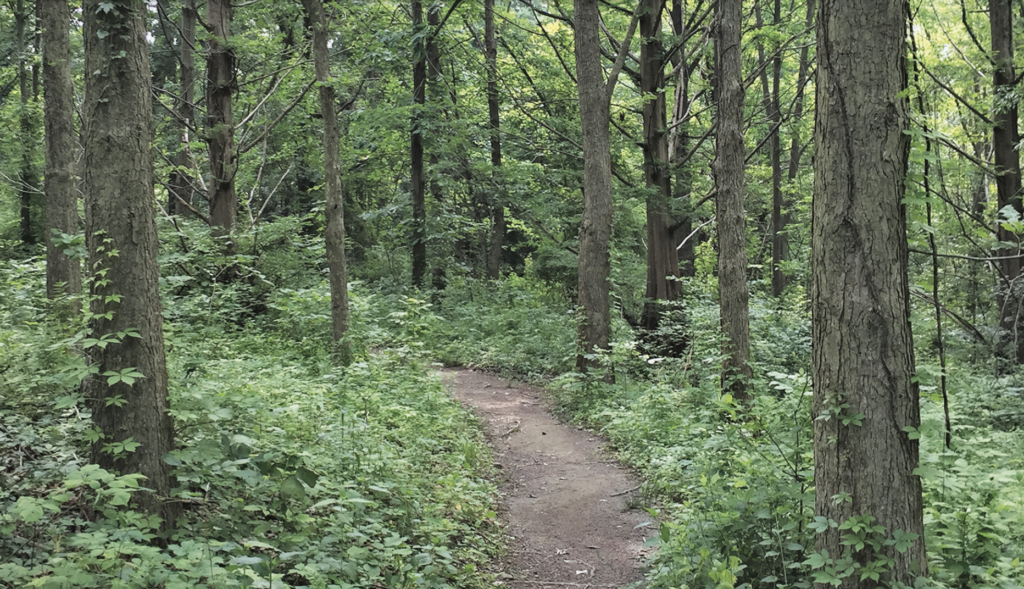 For little hikers
Loch Raven Reservoir: Deadman's Cove
Distance & Configuration: 1.3-mile out-and-back
Trail Surface: Packed dirt
Trail Difficulty: Easy
Loch Raven Reservoir offers many beautiful trail options, and this one is perfect for a quick, quiet hike with beautiful views and perhaps a picnic lunch at the reservoir. The trail initially runs along an old fire road. It's very wide and, though in the thick woods, also well exposed. At first you'll hear lots of traffic noise, but that quickly disappears.
By 200 feet, as the trail heads down a little hill, the sounds of the woods take over. Tall oaks dominate, rising above thick underbrush. These woods, like much of the Loch Raven watershed, provide a haven for white-tailed deer, and you're likely to scatter more than a few. Woodpeckers make their homes here, too, and the sound of their tree pounding echoes all along the trail.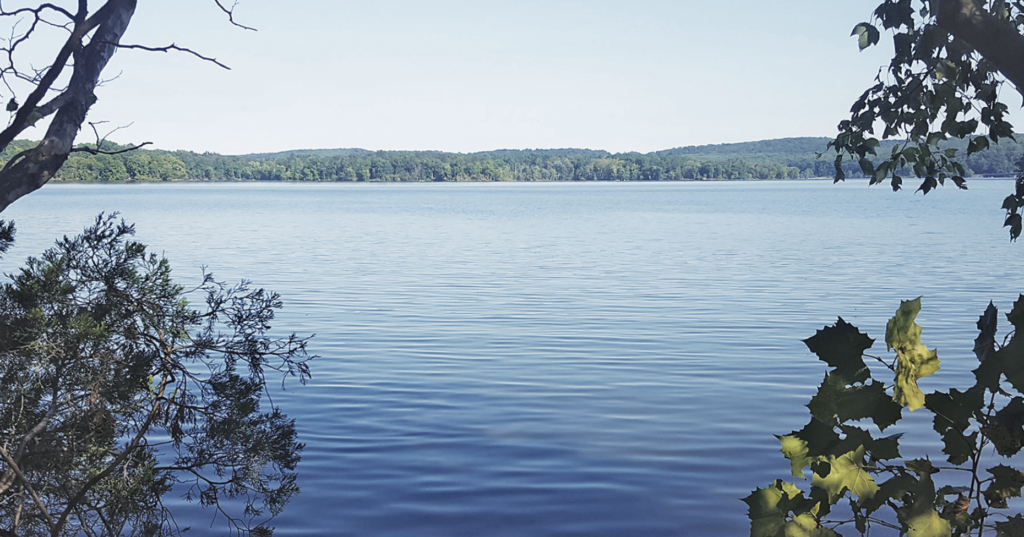 For adventurous teens
Soldiers Delight Natural Environmental Area: Serpentine Trail
Distance & Configuration: 5.4 miles, 2 intersecting loops
Trail surface: Packed dirt, serpentine rock
Trail Difficulty: Moderate
Many mistakenly assume that the Soldiers Delight Serpentine Trail is thus named because of its shape. In fact, the name refers to a type of soil. Serpentine, or serpentinite, is a mineral that produces extremely nutrient-poor soil, making plant growth a difficult prospect. Exceptions include the serpentine grasslands found in Soldiers Delight. Many of these grasses are not only atypical in Maryland, but rare all over the planet.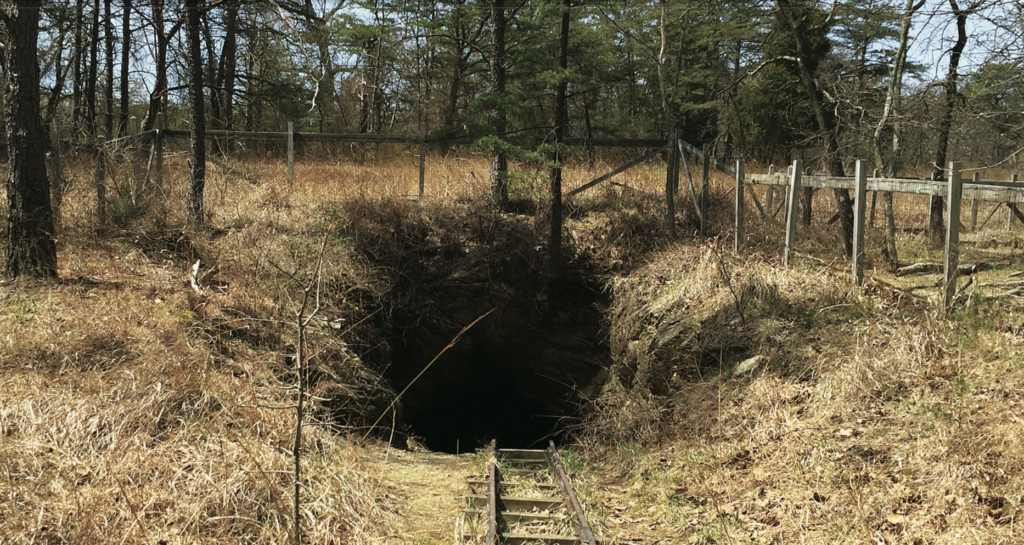 Before European settlement, much of Baltimore County was covered by ser- pentine grassland, cultivated by American Indian fire hunting. Natives used to set extensive fires to drive deer toward the open areas; the fires also had the effect of creating the grasslands that fed the deer. According to the Maryland Department of Natural Resources, even though what serpentine grassland remains in Maryland amounts to less than 5% of the original, it harbors no fewer than 39 rare and endangered plant species. Those found in Soldiers Delight include papillose nut rush, serpentine aster, whorled milkweed, grooved flax, and fringed gentian. Soldiers Delight remains the largest serpentine area in the eastern United States and is among the most species-rich in the world.
At just under 1 mile, cross over the larger Chimney Branch. The trail here is entirely loose rocks; this is the serpentinite. As the trail takes you back into a pine forest at the top of the hill, turn around. The view before you is astound- ing: prairie sweeping in all directions. The prairie is dotted here and there with the stubs of culled pines. This is no act of arson, but rather an ongoing attempt to restore the grasslands, free of the invasive and non-native pines.