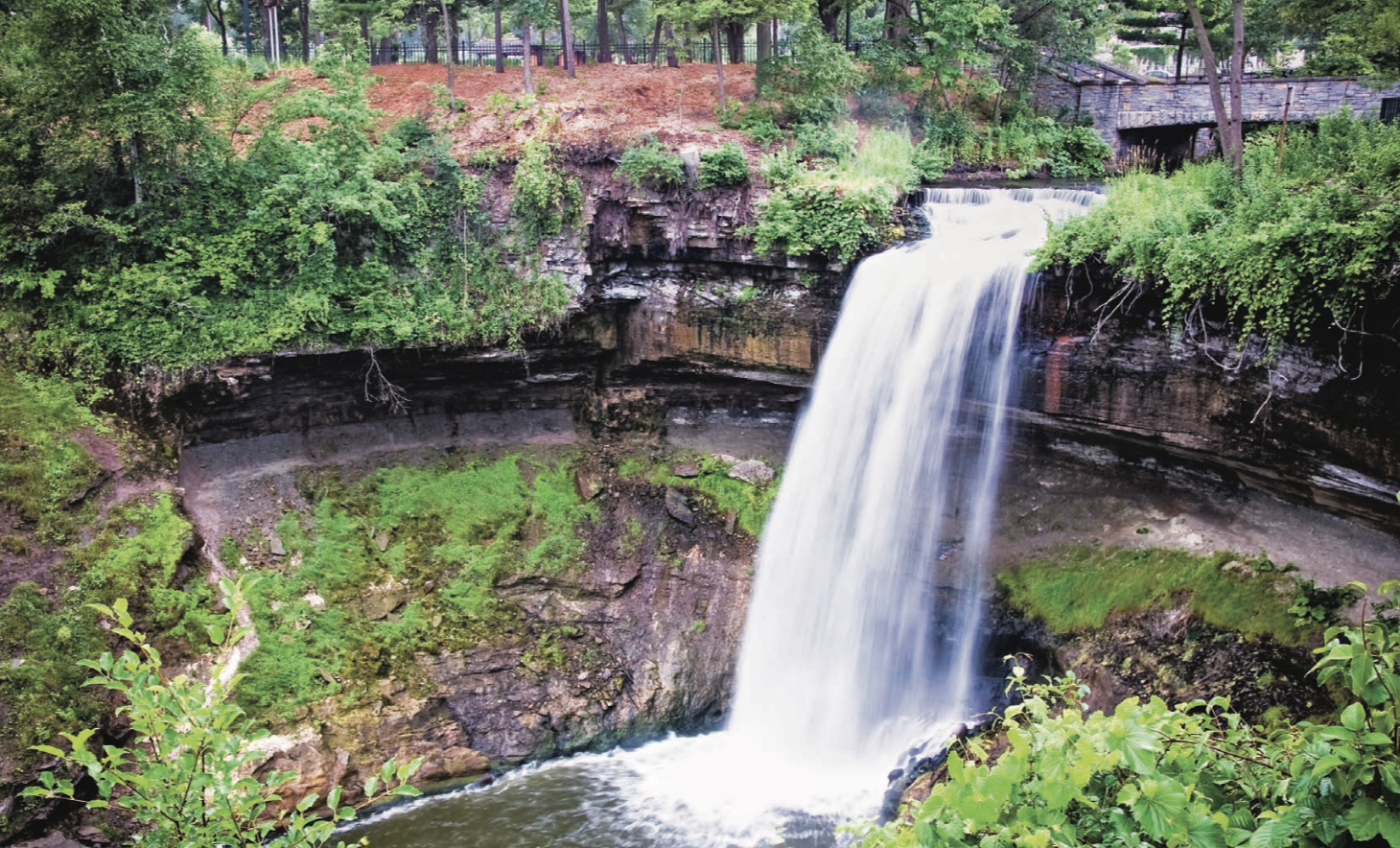 Best Warm Weather Walks in the Twin Cities
Ask almost anyone in Minnesota and they'll tell you that the long, cold winters are tolerable because the summers are so perfect. And now that it's June and the last of the snowdrifts are finally disappearing, it's a wonderful time to stretch your legs and rediscover the green spaces of the Twin Cities.
Here are some great walks from Walking Twin Cities by Holly Day and Sherman Wick that highlight the beauty of the Twin Cities in late spring/early summer.
Lake Calhoun/Bde Maka Ska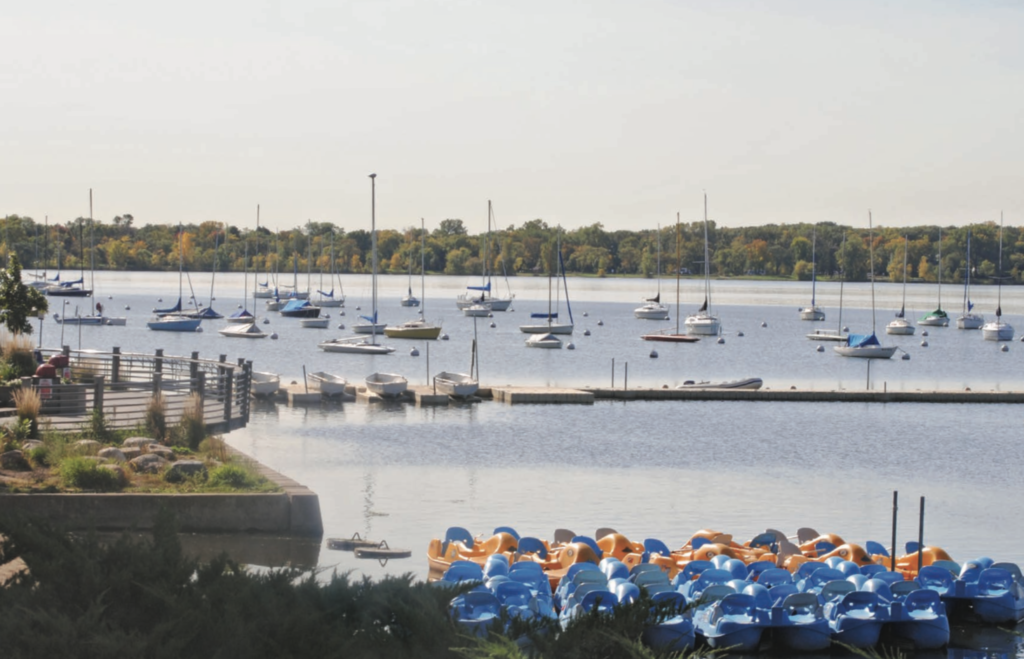 BOUNDARIES: Lake St. W., Zenith Ave. S., Calhoun Pkwy. W., Calhoun Pkwy. E., Irving Ave. S.
DISTANCE: About 3.25 miles
DIFFICULTY: Easy but long

Lake Calhoun/Bde Maka Ska is the largest lake in Minneapolis's popular Chain of Lakes system, which includes Lake Harriet, Brownie Lake, Lake of the Isles, and Cedar Lake. Bde Maka Ska, the Dakota name for the Lake, has been recently restored by the Park Board, with plans in the future to commemorate the history of Cloud Man's Village. It is also a part of the Grand Rounds Scenic Byway, a 50-mile route that connects many of Minneapolis's parks and lakes. Theoretically, with only a few tiny gaps in the circuit, you can travel from park to park by foot or bicycle via the Grand Rounds without ever having to get in a car. All around Lake Calhoun are sandy, well-maintained beaches, perfect for swimming or sunbathing—or, if you'd prefer, you can take a break from walking and rent a canoe or paddleboat instead. There's a little marsh where you might see baby wood ducks and mallards in late spring and early summer.
Minnehaha Falls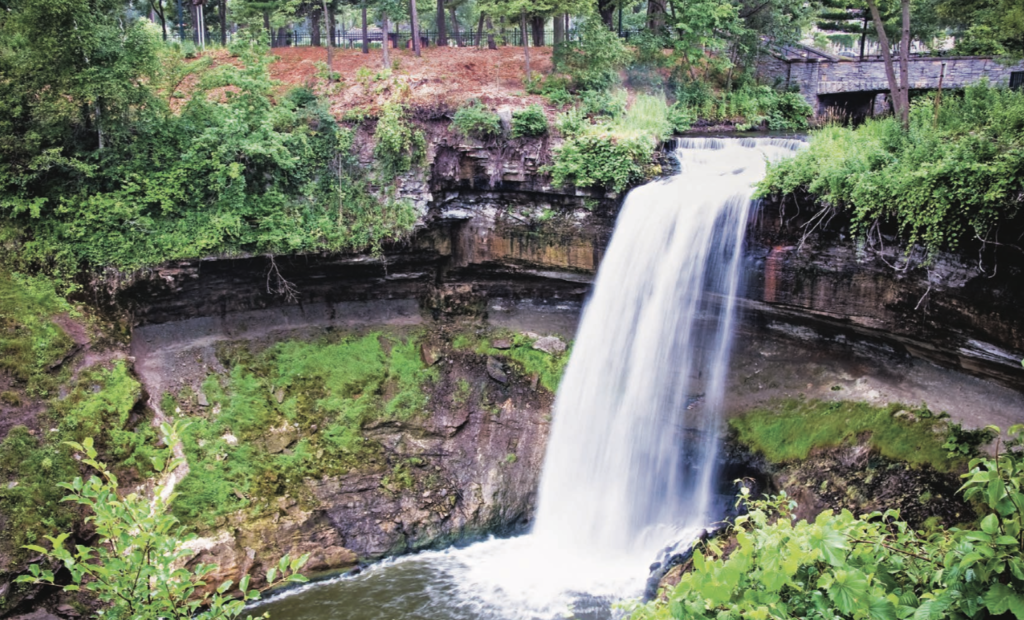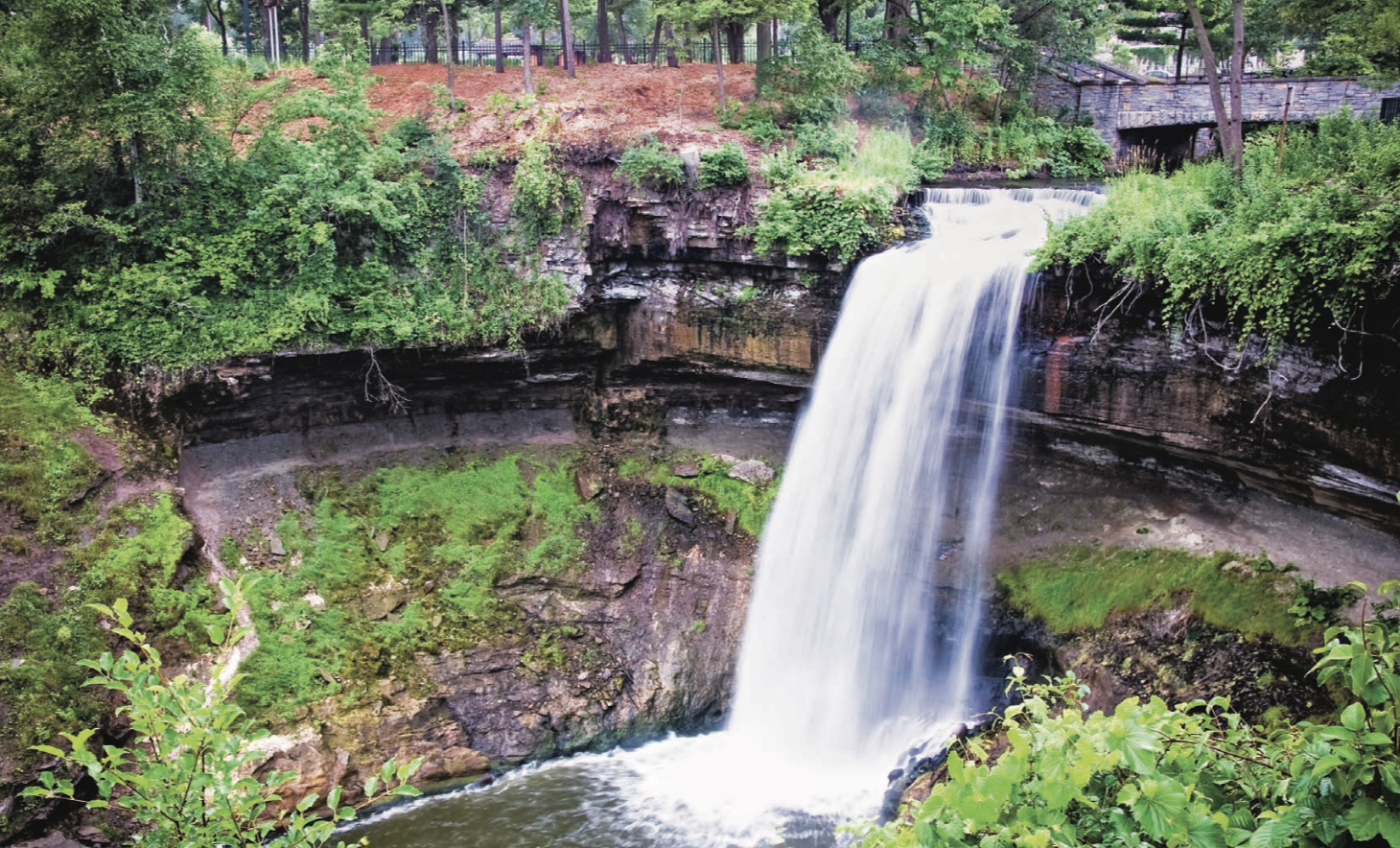 BOUNDARIES: 50th St. E., Hiawatha Ave., Godfrey Pkwy., Mississippi DISTANCE: About 2.25 miles
DIFFICULTY: Moderate
If you're a fan of Henry Wadsworth Longfellow's poetry, or simply interested in 19th-century Americana in general, then a stop at Minnehaha Regional Park is an absolute must. The falls, which share the name of Longfellow's tragically fated heroine (it's Dakota for "laughing waters"), were a major tourist attraction long before the area was designated as parkland in 1883. In the spring and summer, visitors are treated to picturesque waterfalls cascading over a tree-lined chasm and into Minnehaha Creek below; in the wintertime, the falls are frozen into glistening blue, white, and green gigantic icicles. They're probably not the tallest waterfalls you'll ever see, but they are unique in their surroundings—an exquisite park with waterfalls, wildflowers, sand- stone cliffs, and big, open wilderness spaces, all located in the heart of a busy metropolis.
Uptown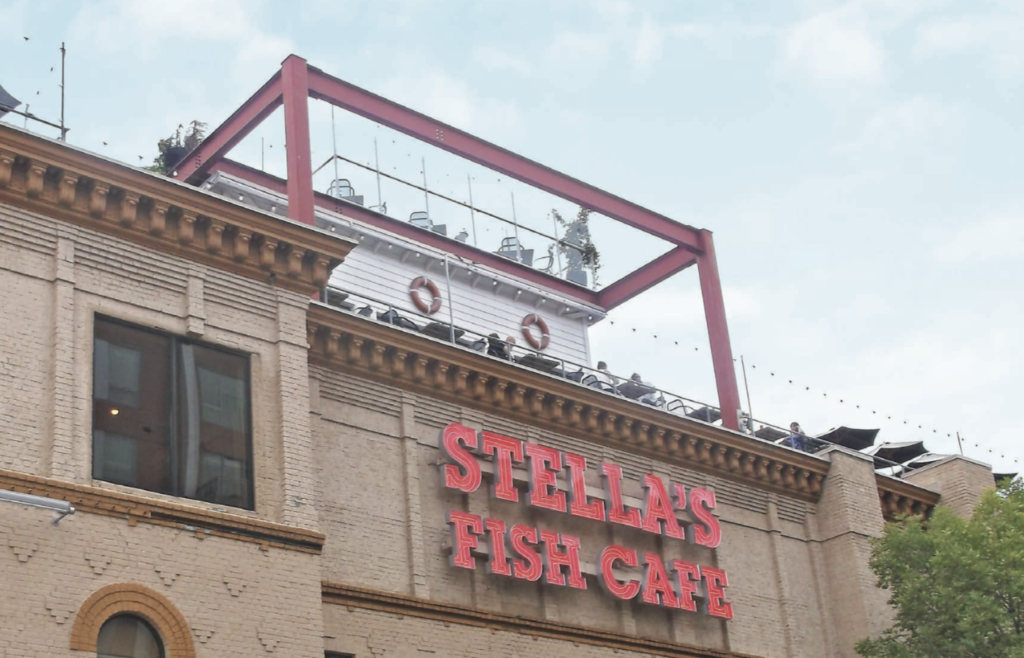 BOUNDARIES: 31st St. W., Irving Ave. S., 26th St. W., Fremont Ave. S.
DISTANCE: About 1.5 miles
DIFFICULTY: Easy
Uptown is the Twin Cities' place for fun—especially during summertime. It's not officially recognized as a neighborhood by the City of Minneapolis, and it's actually composed of sections of the Calhoun, East Calhoun, East Isles, and Lowry East neighborhoods. It became a de facto second downtown after Calhoun Square opened in 1983, combining extant buildings and new construction to create an urban shopping center. With its almost endless array of entertainment options—including bars, coffee shops, restaurants, music clubs, comedy clubs, movie theaters, art galleries, shopping, and tattoo parlors—the area attracts hip, young crowds. In recent years, these crowds have increased with the proliferation of multistory apartments and condos along the Midtown Greenway. The proximity to Lake Calhoun and Lake of the Isles only heightens the cachet of the area during warm weather, when, after a day at the beach, locals enjoy the neigh- borhood amenities. Put all these together and it makes for a fun and often playfully raucous neighborhood—and a great place for a walk.