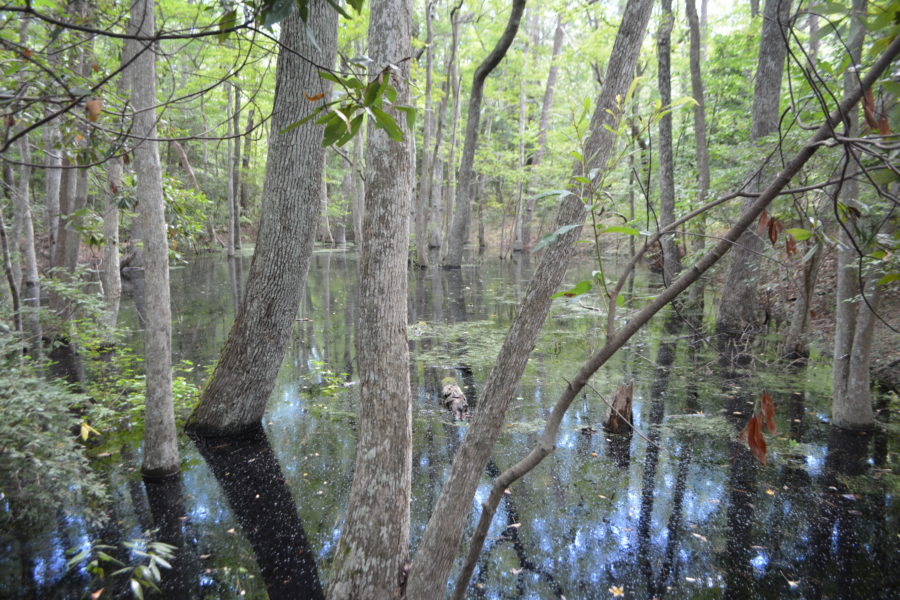 Why You Should Explore Nags Head Woods in North Carolina
When people visit the Outer Banks in North Carolina, the beach and the Atlantic Ocean are usually the biggest draws. Biking, running, fishing, kite flying, hang gliding, and relaxing are higher on the priority list. Hiking is not, unless you count long walks on sandy beaches.

For people who want a real hike away from all the traffic and out in nature, consider Nags Head Woods Preserve. It is located about 180 miles south of Richmond in the Outer Banks, which is of course far out of the range for 60 Hikes Within 60 Miles: Richmond, but a popular destination for many travelers, including Richmonders.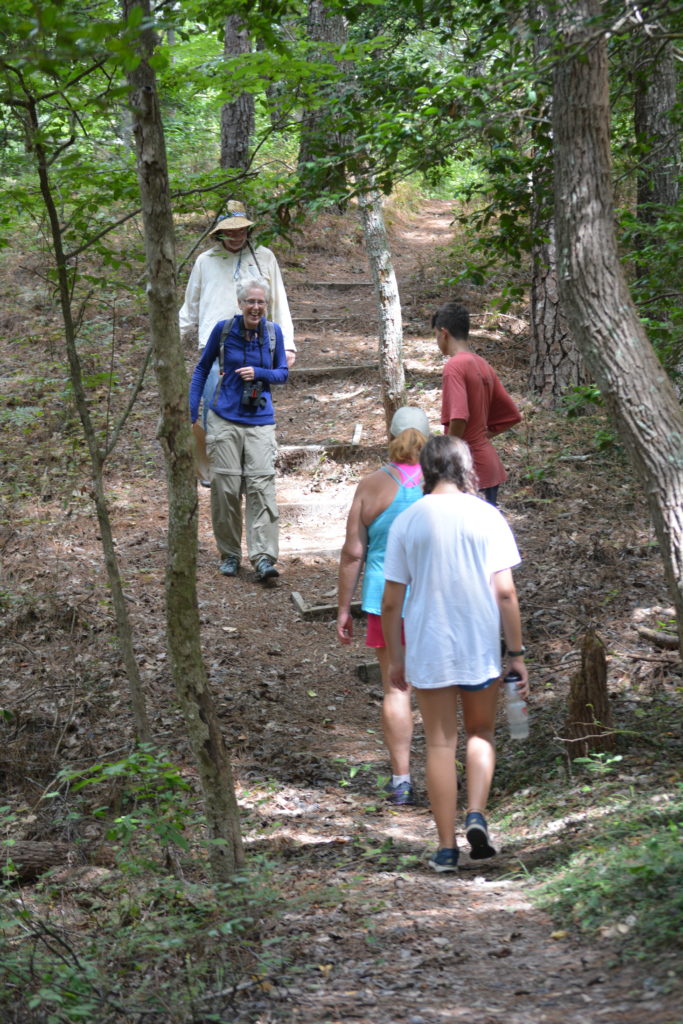 Our hike followed a long period of rain storms that soaked the barrier islands, closing several trails for a couple of days while flooding subsided and some fallen trees were removed. As a result of all that pooled water, mosquitoes were a little more plentiful during our hike, but that was about the only drawback. It took us less than an hour to hike nearly 2.5 miles on the well-shaded Sweetgum Swamp trail loop, listed as a moderate hike, due to the undulating dunes. Other moderate trails include the Blueberry Ridge loop and Roanoke trail.

We saw a large amount of wildlife, which is a stark contrast to the more urban areas of the busy barrier island on North Carolina's Outer Banks. This extensive ecological preserve protects a remarkable range of unique habitats, including forested dunes, interdune ponds, marshes, and wetlands, according to the preserve's website. The preserve offers a welcome natural respite from the busy coastal scene not only for wildlife, but also for human visitors.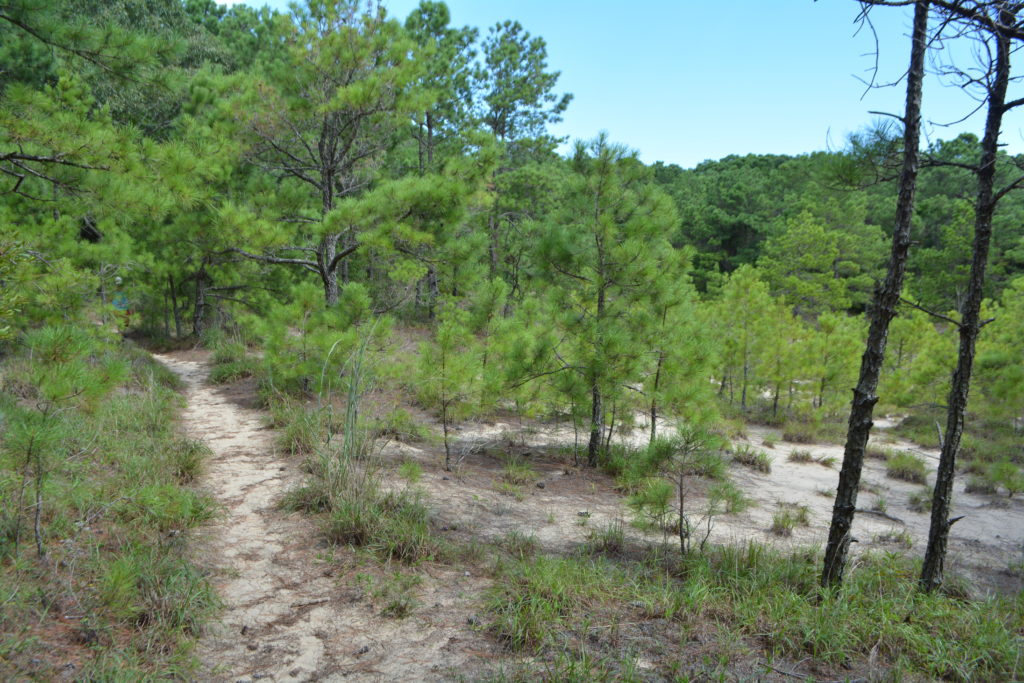 Nags Head Woods is a combination of Run Hill and Jockey's Ridge, two of the largest active sand dunes on the East Coast, according to park information. Neighboring Jockey's Ridge State Park is a much more popular place for visitors, especially to fly kites, hang glide, and watch the sun set.

The two dunes form the northern and southern borders of the preserve respectively. Located nearer to the Roanoke Sound side of the barrier island and protected by sand dunes, the preserve features a diversity of plant and animal life that is unusual to find on a barrier island, according to park brochures. Trees in the park include oaks, hickories, beech, pine and more, many of which are old growth and provide plenty of shade in this low-lying area.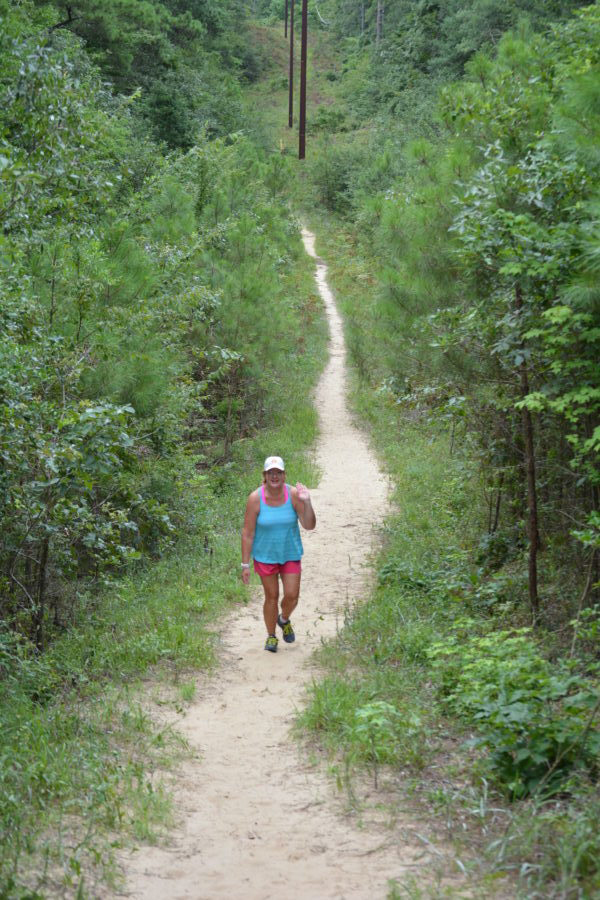 The sound provides an extensive saltwater marsh on the western side of the preserve wealth of wildlife, according to park information. River otter, egrets, herons, and many species of migratory waterfowl can be found in the park. Dozens of reptiles and amphibians have also been documented in the preserve. The freshwater ponds are inhabited by seven species of fish and many reptiles and amphibians in addition to a great diversity of floating aquatic plant life.

Nags Head Woods was a thriving village community during the 19th century and through the 1930s, with more than a dozen homesites, a church, a school, and industry, according to a park brochure. It was designated a National Natural Landmark in 1974.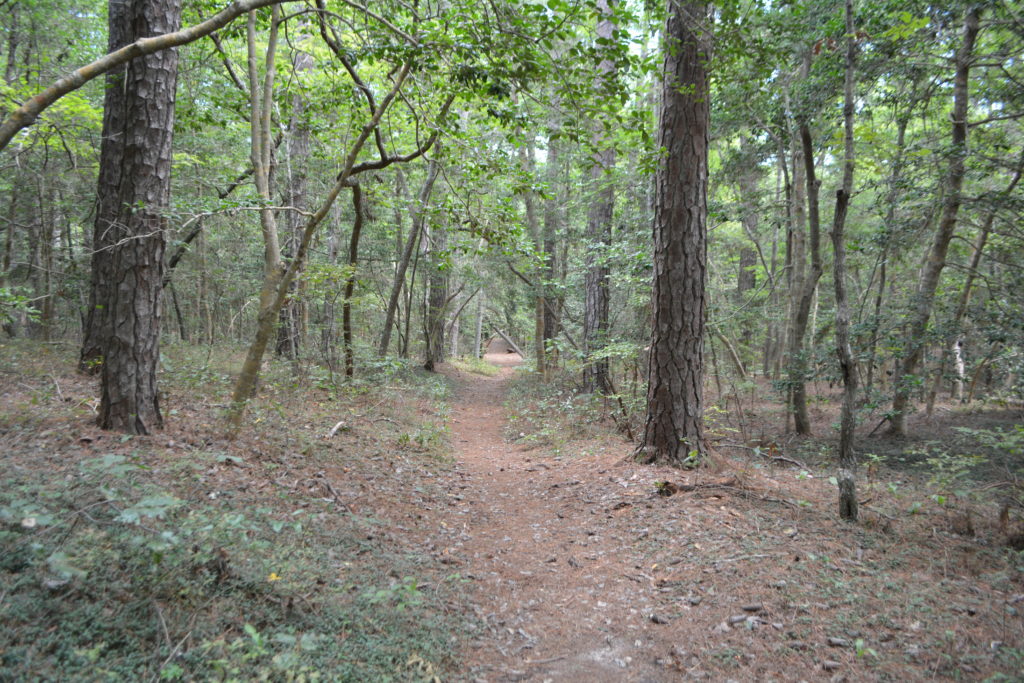 The self-guided nature preserve offers about 8 miles of hiking trails. The trails are open daily from sunrise to sunset. Brochures and maps are available at the information counter. Program staff can be reached during office hours Monday-Friday 9 a.m. to 5 p.m. at (252) 441-2525. Restrooms and visitor lobby are open based on staff availability. The park is located at 701 West Ocean Acres Drive, Kill Devil Hills, NC 27948.