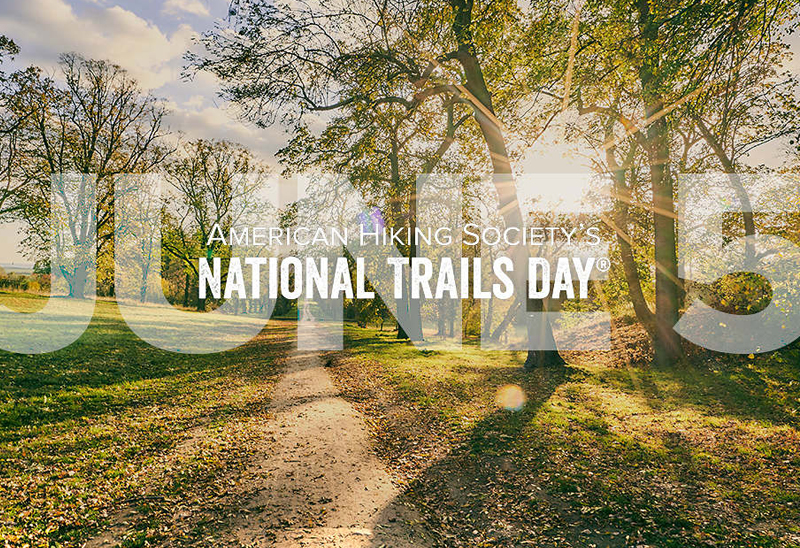 National Trails Day® 2021
This Saturday, June 5th, get out and celebrate the trails and walking paths around you. It's National Trails Day®! The past year have affected us all in different ways and often in the same ways. Across the board folks have found that spending time outside has helped cope with a myriad of issues. We all need to take some time and the access we have to outdoor spaces and trails in the United States.
This annual event is always fun as thousands across the country take to the trails, in unison, to raise awareness of the benefits and joys of having outdoor spaces. National Trails Day® is hosted by the American Hiking Association and they coordinate many in-person events around the country (look for one near you). While coming out of a pandemic has affected things a bit, there is still plenty going on! And NTD is the kind of thing you can take upon yourself or get out and enjoy with friends and family.
When you do get out this Saturday, be sure to use the hashtags #NationalTrailsDay and #RecreateResponsibly.
On Instagram, if you include a photo with the #NationalTrailsDay hashtag, tag @AmericanHiking and share why trails are vital to you they will enter you in to a drawing for a $600 gear package.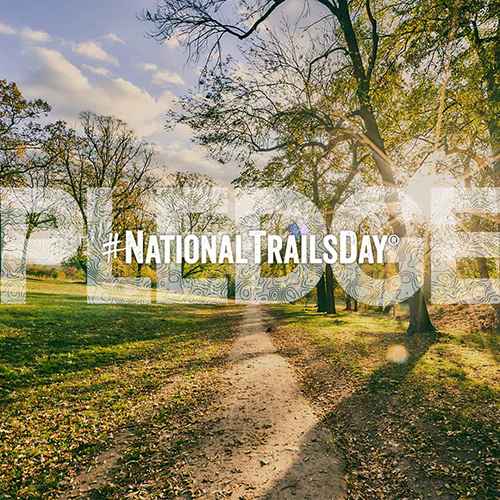 The AHS has drawn up some guidelines to help us stay safe, include all of our neighbors and keep the trails looking as good as (if not better than) when we found it. Take a look at their guidelines and tips and remember to be smart while out celebrating all the trails around the country on June 5th.
Hope the weather is good for you when you get out!
Be well.
Be outdoors.
And Happy National Trails Day®!