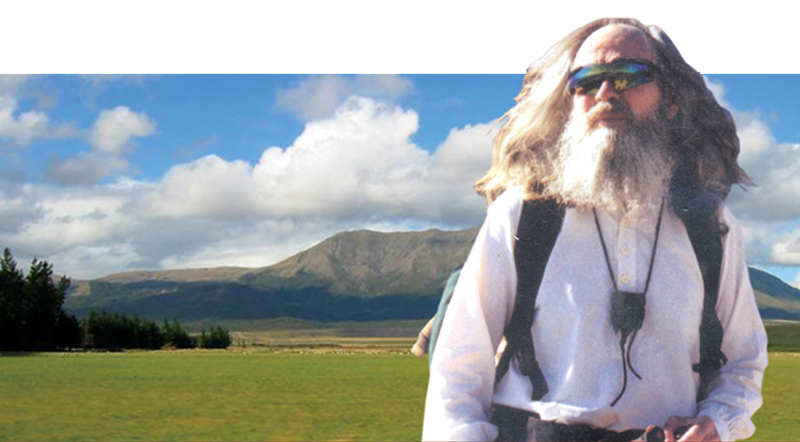 Nimblewill Nomad's Record-Breaking 2021 Odyssey
Posted on
November 7, 2021
EDITOR'S UPDATE: He did it! M.J. Eberhart finished his 2021 Odyssey Hike of the AT and, at 83 years old, became the record holder as the oldest person to do so! Congrats!
---
While he might humbly shrug and disagree, M.J. "Sunny" Eberhart, also known as Nimblewill Nomad, is what you call a living legend. This weekend he will become the oldest person, on record, to hike the entire Appalachian Trail range. We're not just talking the AT that famously runs from Springer Mountain, Georgia, to Mt. Katahdin in Maine. Soon he will have covered the full range that starts at Flagg Mountain (the southernmost mountain in the Appalachian range), follows the Pinhoti Trail (348 miles) to the Georgia state line, then heads along the Benton MacKaye Trail (72 miles) to Springer Mountain, and then leads on towards Mt. Katahdin (2,200 miles).
Nimblewill Nomad's 2021 odyssey has taken him through 15 states and covered 2,620 miles. It's been an amazing journey to follow along on his own online journal as well as on the Pinhoti Outdoor Center's Facebook threads. The coverage has been great, and the POC continues to do amazing work. The POC has done an outstanding job capturing and sharing all of the happenings, highs, and lows of Nimblewill Nomad's record-breaking AT hike. What a joy it's been to see all the photos posted to his website and to put faces to names and trail names that he's mentioned before.
On November 5th, Nimblewill posted that he had just 24.1 miles remaining in his hike, meaning if the weather is good and everything stays on track, he should finish his hike TODAY! We're tuned in and waiting for the photos and victory posts to hit the POC's Facebook page. We hope you get a chance to check it out, read through past journal entries, and become as inspired as we are by the life and adventures of Sunny the Nimblewill Nomad.
Be sure to check out Nimblewill Nomad's book, Ten Million Steps, as well, to gain more insight into his philosophies of life through his truly epic journey hiking from the Florida Keys to Quebec. It's a wonderful read by a wonderfully inspiring person.